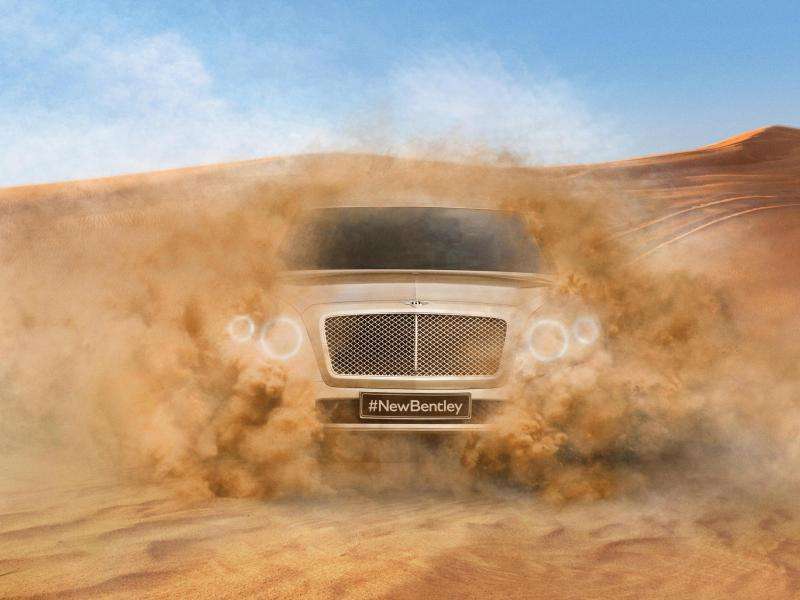 The 2012 Geneva Motor Show had a huge surprise in store as Bentley revealed their intention to build an SUV within the next few years, based on the EXP 9 F Concept. The concept was very polarizing to say in the least, with many complaining about the front end. Taking the criticism into consideration, Bentley went back to the drawing board and returned this week with their response. 
On Wednesday, the British luxury automaker released the teaser image pictured above of their new SUV in what appears to be a sand storm. The picture reveals just the front end, which looks very much like the Continental GT with a large mesh grill and circular headlights.
"It will create a completely new segment in the SUV market," said Bentley Chairman, Dr. Wolfgang Schreiber.
The new SUV will arrive in 2016.