Bentley is all about powerful luxury, so with the GT Speed being their fastest-ever road car, you could say it matters quite a bit. Not many vehicles can produce the boast of a 200-mile-per-hour (or more) top speed. The Bentley GT Speed, however, can do just that thanks to its 205 mile per hour top end.
Not only does it get its occupants up to ludicrous speed in a hurry, it does so in a cocoon of style and comfort.
What's New for the Bentley GT Speed
The W12-powered Continental was first shown as a concept back in 2002. Now, Bentley is the largest producer of twelve cylinder engines in the world.
A 205 mile-per-hour top speed puts the GT Speed firmly into first place for the title of Fastest Bentley Road Car Ever Built.
Seemingly endless torque
An eight-speed automatic transmission.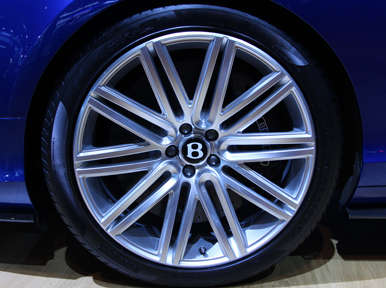 New Bentley GT Speed: Styling and Design
You can't simply make a speed machine and not focus on elegance if you plan on slapping the Bentley logo on the car. The design team from Crewe, England have produced a coupe that pays homage to the classic Bentley lines, while also keeping an eye on the future. Its Flying B sophistication is hiding a nuclear powerplant, and it's all wrapped in wonderful sheet metal outside and acres of dearly departed cow inside.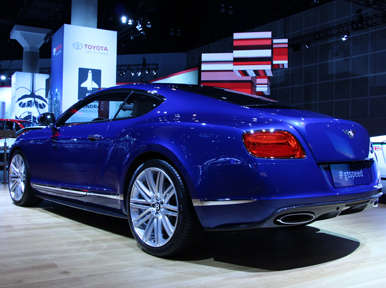 New Bentley GT Speed: What's Under the Hood
In order to reach the 205 mile-per-hour top speed, Bentley has fitted the GT Speed with a properly tweaked W12 engine. Power output is rated at 616 horsepower, while torque is a gargantuan 590 pound-feet, and it's available from 2,000 rpm up through 5,000.
Shifting duty is handled by the new ZF eight-speed automatic gearbox. This unit can be shifted via paddles, and helps push the GT Speed to its 0-60 mile per hour time of four seconds. If you keep going to 100 miles per hour, you'll get there in just nine seconds.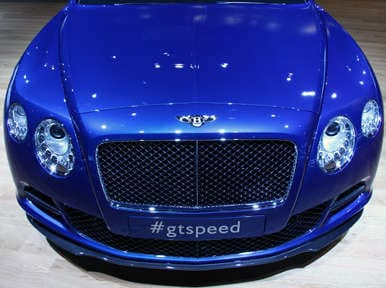 New Bentley GT Speed: Features and Technology
Without a doubt, the highlight of the GT Speed is the powertrain. Sure, the interior is swank, but you need to be able to propel that heavy bit of high-end furniture around. The W12 is almost artwork in this application, and we can't wait to get a glimpse under the hood in the coming months.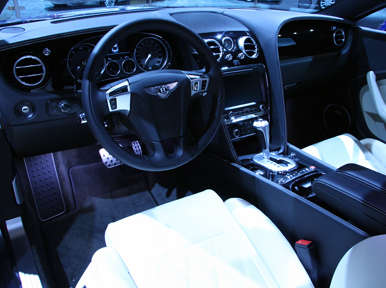 New Bentley GT Speed: What Autobytel Thinks
How can you not love a massively powered Bentley, with a freight-train-esque twelve cylinder motor under the long hood? This is what the classic cars were all about, and we love the modern version with its incredible top speed. Sure, it's expensive… but it should be, so it remains special.