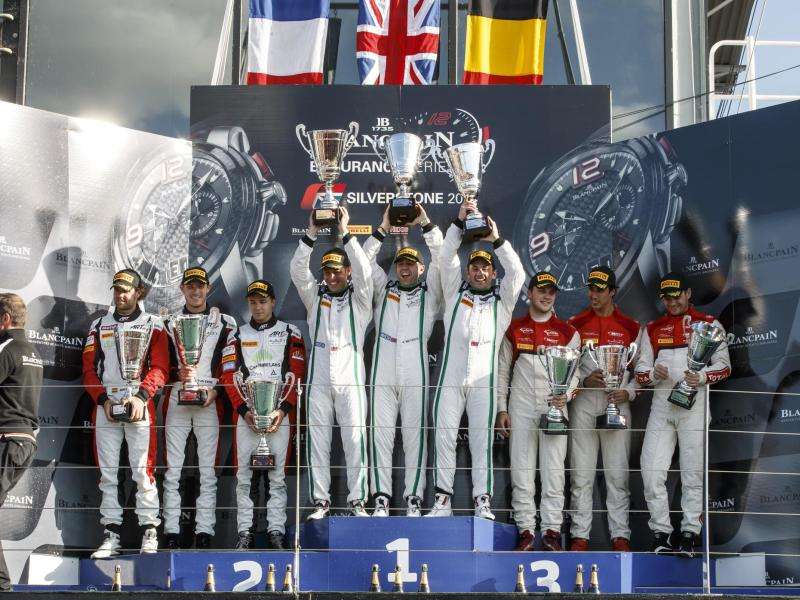 The last time a Bentley took home a racing win was back in 2003 at the 24 Hours of Le Mans. Eleven years later, another Bentley has finally taken a race win. The #7 Bentley Continental GT3, driven by Guy Smith, Andy Meyrick, and Steven Kane, won the second round of Blancpain Endurance Series at Silverstone in Great Britain.
This win was very much a hard fought one as the #7 got hit with a drive-through penalty for racing while under a yellow flag. This dropped the Continental GT3 from second to seventh. However, with careful driving and well-done pit stops throughout the race, number 7 was able climb back up and allow Steven Kane to take the lead in the race with fifteen minutes to go. Kane was able to hold off a hard charging McLaren for the remaining time and take home the first win for the Continental GT3.
"That was a hard-fought race. When Guy took the drive-through penalty in the first hour, we knew we had the pace to get back on the podium, and we were determined to do so. The car was very strong, the drivers were impeccable and the pit stop crew recorded their best ever times – including their practices over the last month! The Continental GT3's strength is in long, fast corners, and our pace here will hopefully translate in to good speed at the other rounds of the championship. In the meantime, a maiden victory at the home of British motorsport feels fantastic," said Bentley's Director of Motorsport, Brian Gush.
"Today has been epic. We didn't get any real dry running done yesterday because of the weather, so we were relieved when we set good times in qualifying this morning. In the race, the car was fantastic, especially with how well it looked after its tyres. That gave me the grip and traction I needed to take the lead in to Brooklands, and after that we knew we could hold first place. Standing on the top step of the podium with Guy and Andy was a very, very special moment and I now know I can call myself a true Bentley Boy," said Steven Kane.