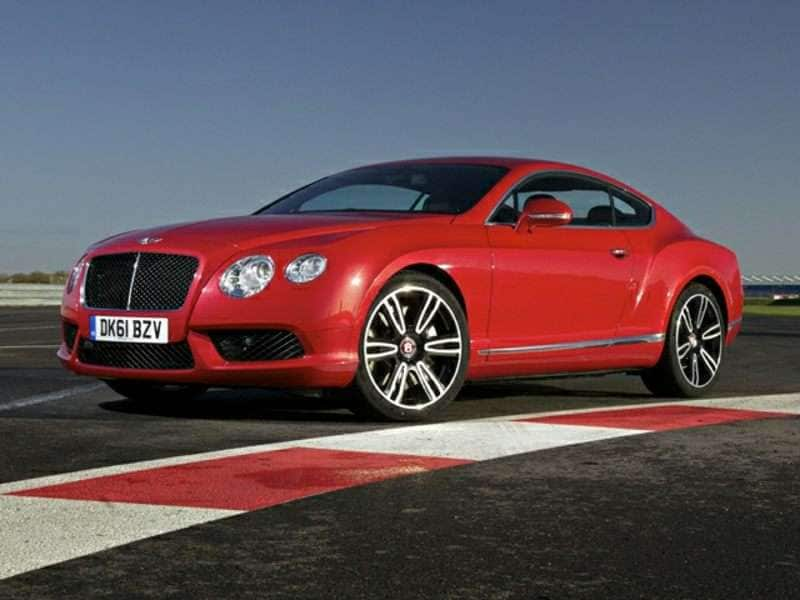 At the edge of the Arctic Circle in Finland, a small number of students are taking part in Bentley's Power on Ice driving experience. The four-day experience teaches advanced techniques on how to drive in snow and ice with with four-time World Rally Champion and honorary Bentley Boy, Juha Kankkunen. Kankkuen has quite the resume. Along with being a four-time World Rally Champion, Kankkuen has twenty-three World Rally victories and has broken the the world ice speed driving record twice behind the wheel of a Bentley Continental.
The experience will feature a number of circuits that are suited to the needs of each individual, allowing them to learn at their own pace. The vehicles the students will be using are the Bentley Continental coupes equipped with the V8 and W12 engines, and new for this year's event, the Flying Spur.
"The Flying Spur is going to be an excellent addition to the Power on Ice experience and we're looking forward to showing what it is capable of. There's going to be something special about driving a luxury car you'd expect to see in Monte Carlo or London across the snow and frozen lakes," said Kankkunen.
The Power on Ice experience will run from February 6 through March 6, 2014. The trip will include a private flight from Helsinki to Kuusamo, meals, activities, and accommodations at the Ruka Peak resort.