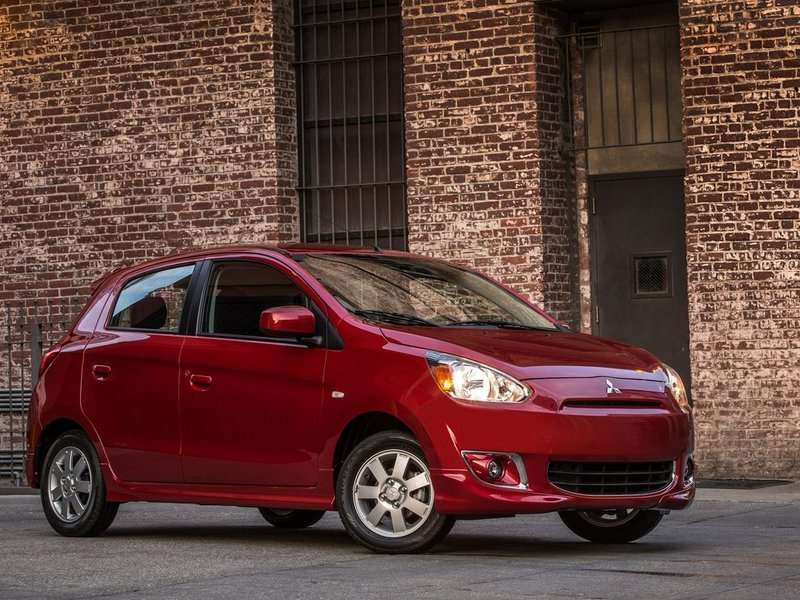 For those who want to pick their next vehicle by relying on "principled facts" and a sharp focus on "environmental, economic, social and 'all-around' performance," the Automotive Science Group has deployed its proprietary methodology to come with top choices in nine different vehicle segments. The Group takes into account everything from the costs of extracting natural resources for manufacturing right up through end-of-the-life-cycle recyclability.
Or, as explained by Colby Self, managing director of ASG: "Based on the principles of ecological economics, we have developed a comparative automotive assessment that recognizes corporate social responsibility efforts that ultimately lead to the best end-products for the market while remaining financially relevant to mainstream consumers."
And for 2014, those products include top-five all-around performers like:
Mini-Compact Cars—Mitsubishi Mirage, Scion iQ, Chevrolet Spark, Toyota Yaris, Mazda Mazda2
Compact Cars—Ford Focus Electric, Chevrolet Volt, Toyota Prius c, Honda Insight, Nissan Versa Sedan
Mid-Size Cars—Nissan LEAF, Ford C-MAX (hybrid and plug-in models), Toyota Prius (hybrid and plug-in models), Honda Accord Plug-In
Full-Size Cars—Hyundai Sonata, Chevrolet Impala, Tesla Model S, Ford Taurus, BMW 328 GT
Wagons—Toyota Prius v, VW Jetta SportWagen, BMW 328d xDrive Sports Wagon, Honda Crosstour, Toyota Venza
Crossover SUVs—Mazda CX-5, Mitsubishi Outlander Sport, Jeep Patriot, Buick Encore, BMW X1
Mid-Size SUVS—Nissan Rogue, Mitsubishi Outlander, Hyundai Santa Fe Sport, Kia Sorento, Subaru Forester
Full-Size SUVS—Nissan Pathfinder Hybrid, Nissan Pathfinder, Honda Pilot, Ford Explorer, Chevrolet Traverse
Minvans—Nissan Quest, Honda Odyssey, Dodge Grand Caravan
ASG also singled out a handful of entries for best-in-industry recognition. For example, the 2014 Nissan LEAF and Mitsubishi Mirage were rated as having the lowest environmental footprints over their full life-cycles, with the LEAF as the overall leader and the MIrage as the No. 1 selection among traditional gas-powered vehicles.
The 2014 Chevrolet Spark was honored for having the lowest five-year ownership costs, including both purchase and operating costs.
Finally, looking at social performance—how well automakers support the rights of those folks who assemble and manufacture their products—the BMW Group and Nissan were acclaimed for "produc[ing] award-winning vehicles in multiple classes, demonstrating sound corporate social responsibility initiatives."