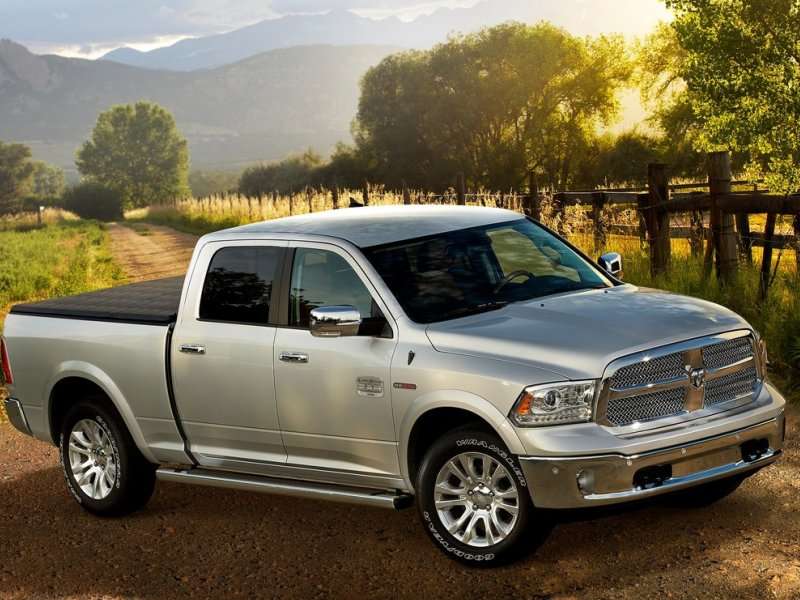 The Ram renaissance continues, as the 2014 Ram 1500 has now been named to the annual Automobile Magazine All-Star list for the fourth consecutive year. As folks no doubt remember, the current Ram also made news as the first back-to-back winner of the Motor Trend Truck of the Year title, and has earned a slew of other industry awards as well. Most of the recent ones, of course, mentioned the truck's new EcoDiesel engine, and the bottom line from Automobile was no different.
According to the experts: "The Ram 1500 defies the limitations of a pickup truck, continuing a spirit of innovation that began in the mid-1990s, when Chrysler introduced the big-rig grille and reinvented the way pickup trucks look. Now the Ram has the best chassis in the business, with a coil-sprung rear suspension that offers a settled ride even with an empty bed. The list of options and the refined interior rival those of a luxury car. And a new diesel engine—the only one available on a light-duty pickup—achieves the fuel economy of a mid-size crossover."
That fuel economy, in fact, is up to 20 mpg city/28 mpg highway/23 mpg combined, all while maintaining a 9,200-lb. maximum tow rating.
Added Reid Bigland, president and CEO of the Ram Truck Brand: "The Automobile Magazine All-Star award doesn't just focus on all-new trucks, but all current model trucks, and the results place our Ram 1500 at the top, four out of the last five years. With 28 MPG best-in-class fuel economy and the only diesel available in the half-ton truck segment, the 2014 Ram 1500 is making its mark."
Just ask the team at Chevrolet—or the March crop of pickup purchasers: Backed by a 24 percent jump in sales for the 2014 Ram 1500, as well as a 28 percent increase in deliveries for the Ram HD roster, overall volume for the Ram pickup portfolio exceeded the March sales total of its Chevy Silverado rival for the first time since at least 1999.