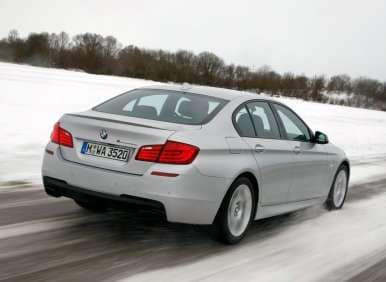 Is your car telling you that you need to bring it in for service? If you own a recent-model luxury vehicle like a BMW, then chances are you have been automatically reminded on more than one occasion that your car, truck or SUV is due for an appointment with the local dealership. These reminders can come in the form of a phone call from dealership personnel, an email sent by a service center or even messages flashed directly across a vehicle's information display, all based on detailed data about your driving habits collected electronically and then transmitted for evaluation by the brand.
What if these reminders were being used not just as indicators that necessary service intervals had been reached, but also as a 'foot in the door' to try and squeeze additional dollars out of owners after they have stepped into a dealership's garage bay? This is the suggestion made by a recent Automotive News article that described how BMW has been encouraging its franchise owners to take full advantage of the sales opportunity presented by the BMW TeleService feature bundled with all new automobiles sold by the brand.
BMW TeleService is capable of acting as an on-board diagnostic system that is in communication with the car company's centralized system for tracking and monitoring service and repair needs. The system does not contact owners directly, but rather makes use of dealerships as intermediaries who are meant to handle the appointments required to take care of any reported issues. 938,000 service calls were made as part of the TeleService system in the United States throughout 2011.
BMW of North America representative Tom Black described a situation for the company wherein not all U.S.-based dealers are following through with the service calls in as timely a manner as possible. According to Black, this represents a lost chance for service managers to recommend vehicle work above and beyond the brake wear, spark plug replacements and oil changes that are typically handled at routine intervals. In fact, the average cost of a service appointment at a BMW dealership can more than double in cases where customers are convinced that they need to spring for more than just the factory-specified maintenance.
The bottom line for drivers is to double-check with not just service personnel but also their own vehicle's owner's manual in order to verify how intensive a particular visit to the dealership should be in terms of maintenance and repairs. Automated service reminders are certainly convenient, but they also offer an opportunity for owners to be up-sold on premium or extra maintenance that is not absolutely necessary.