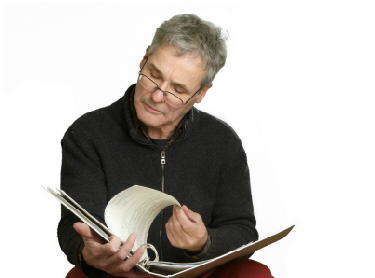 Mazda MAZDA3 Mazda MX-5 Miata
Close to three weeks after Japan suffered from a record-setting earthquake and tsunami, a clearer picture is beginning to emerge of just how much of an effect the resulting energy and transportation crisis - not to mention the social impact of the quake damage - is having on the global auto industry. The story that is emerging as the country's major players take stock of their present condition and options is one that indicates car companies on every continent will soon be dealing with significant production problems related to the Japanese disaster.
Within the country's borders, The Automotive News have already reported that Toyota and Honda have ceased building vehicles for the domestic market. A key issue looming over each and every Japanese automaker at this time is the availability of electricity, which is projected to be 15 percent less during the upcoming summer months due to the lack of power generating capacity in the island's electrical grid. Nissan, Toyota, Honda and several other brands have pledged to discuss the possibility of a power sharing arrangement that could see individual factories running in limited shifts in order to allow the competitors to at least build up some inventory using the restricted resources that are available to them. Not all plants will be able to benefit from this power-sharing strategy: one of Nissan's engine factories, located in Iwaki, Tochigi near the leaking Fukushima reactor is still facing several issues preventing it from returning to action.
Japan's auto parts industry also took a major hit during the earthquake, with 500 companies suffering at least some type of damage or production interruption as a result of the tremors and flooding. Particularly affected have been electronics and computer chip manufacturers such as Keihin Corp. and Renesas Electronics Corp. The former is the largest parts supplier to Honda, while the latter provides Japan-sourced components for a full 20 percent of the global automotive industry. LCD displays, circuits and sensors have all joined the list of parts that are increasingly difficult to acquire for car companies around the world, with Hitachi Automotive also counting itself as one of the major suppliers laid low by the earthquake.
The Automotive News further reports that although automakers with plants located outside of Japan have so far been able to forge ahead with production, Toyota and Honda have already been in touch with management of their North American operations in order to let them know that production will slow and possibly even cease in early April. Subaru has begun to cut back on shifts at its Indiana plant, while Mazda has suspended American dealer orders for any of the vehicles it builds in Japan - a list which includes popular models such as the Mazda MAZDA3 and the Mazda MX-5 Miata. Nissan is looking to repurpose one of its American engine plants to take over at least some of the slack resulting from its closed Japanese facilities.
How far back will shuttered plants, lack of infrastructure and fractured supply chain set the worldwide auto industry? The Detroit News published an article this week quoting IHS Automotive, an industry forecasting group, as stating that global vehicle production could drop as much as 35 percent if these issues stretch out over a 12 week period. This would effectively subtract five million new automobiles from the entire market, not to mention the issues associated with replacement parts and warranty work. The month ahead could be one that is marked by dwindling new vehicle inventory and ordering delays across the entire United States, a situation which is likely to take quite some time to repair.