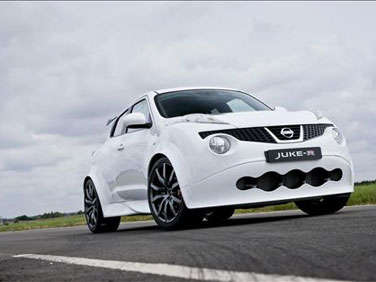 This Halloween, vehicular monsters may prowl darkened streets, and though not all of the models on the following pages will be on sale by the time costumed children start calling "Trick or treat!", they're all members of Autobytel's top 10 scariest cars list. These are the models with the potential to shock the bravest of souls, listed here in descending order of dread, starting with a diminutive European that feels spooky to drive whenever the wind howls and the trees creak.
2013 Smart ForTwo
Long ago, the Smart ForTwo was born in Europe, where it was specifically developed for congested city life and sized to park nose- or tail-first against the curb. The 1,808-pound microcar is equipped with a 70-horsepower, 1.0-liter 3-cylinder engine mounted in the rear of the car, and costs $13,240 without options, gets 36 mpg in combined driving, and could cause some drivers' blood to run cold since it requires more expensive premium fuel. Shock at the fuel pump can make any gas station feel like a house of horrors!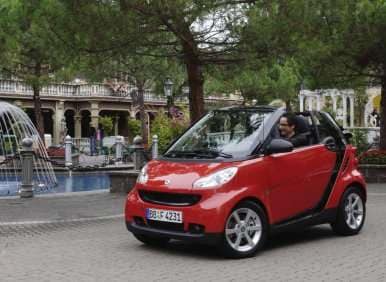 2013 Scion iQ
The Scion iQ, which starts at $16,140, is smarter than the Smart in that it seats 4 people and, with the back seat folded, carries more stuff. And despite a bigger 1.3-liter, 94-horsepower engine and its heftier 2,127-lb. curb weight, the Scion is also more fuel efficient at 37 mpg in combined driving on regular gas. Equipped with a class-first seven airbags, the iQ has safety smarts but a large 18-wheeler looming up from behind could strike terror in a backseat passenger!
2013 Lincoln Navigator L
Built to carry an entire team of demons, their equipment and 2 coaches, the 2013 Lincoln Navigator L is a full-sized ghostly SUV. Aside from its toothy grille and ghoulish chrome embellishments, the Navigator L is equipped with a 33.5-gallon fuel tank and a combined fuel economy rating of 15 mpg (with 4WD). Feeding this monstrous Lincoln at a gas station can be an expensive meal. Across the country, Excel spreadsheets quiver in fear of the Navigator, which has the power to murder a family's budget but can deliver them in elegant, ogre style.
2013 Jeep Compass
There are a number of frightening things about the Jeep Compass. Foremost among them, this crossover SUV is based on the old Dodge Caliber car platform, an odd choice for a brand built on genuine off-roading credentials. What sends shivers down our spines, however, is that the Compass looks like a small aggressive and demonic Gremlin next to its evil big brother, the Grand Cherokee. With standard power features and its Freedom Drive II four-wheel drive system making the Compass a Trail Rated standard, the Compass is just like Big Brother.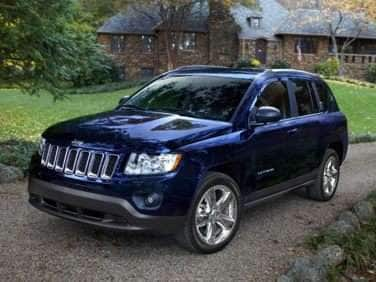 2012 Mazda5
We know people who are afraid of clowns, and the Mazda5 minivan looks just like a diminutive messenger of merriment – or mayhem with its devilish grin, depending on your perspective. The microvan may look cute and festive as the sole product of Mazda's short-lived "Nagare" design ethos, but the Mazda5 has a ghoulish speed demon inside as the only minivan available with a manual transmission. Driven with talent, the Mazda 5 has also got the handling chops to allow any driver to inspire genuine fright in passengers, like any Mazda does.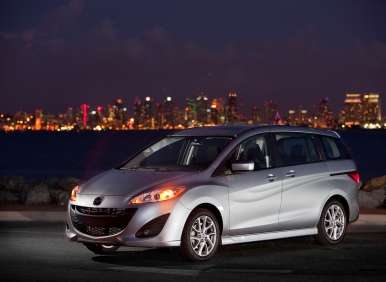 BMW Active Concept Tourer
On BMW's website, the company says: "The best solution for vehicle dynamics is the standard drive, with the engine at the front and the drive force at the back, a division of labour that has a positive influence on steering, motion and comfort." Naturally, then, the BMW Active Concept Tourer, a 5-passenger people mover with a plug-in hybrid powertrain, is chilling because it resides on a new front-drive platform destined for future BMW and Mini models.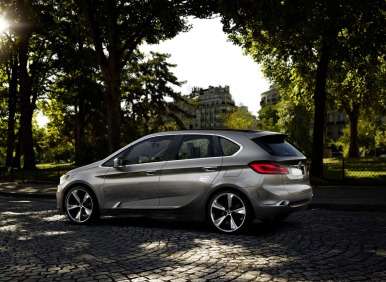 Bertone Nuccio Concept
All who gaze upon the Bertone Nuccio Concept's eerily familiar gray and orange bodywork are transported back to the 1970s like they're on a bad acid trip. A wedge on wheels with an impossibly massive windshield and a front overhang to match, the Nuccio Concept is named after Giuseppe "Nuccio" Bertone, a man evidently disliked by those who worked for him. A wealthy Chinese buyer is rumored to have paid a terrifying $2.7 million for the Nuccio Concept, which was built to celebrate the Bertone design firm's 100th anniversary.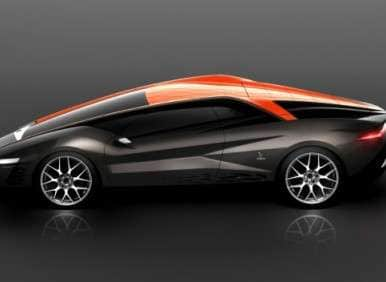 2012 Acura ZDX
A mash-up between an Acura MDX and a Honda Crosstour, the Acura ZDX aimed to blend the tall driving position, added practicality, and foul-weather sure-footedness of an SUV with the sleek fastback design of a sports car. The end result? Frankencar. 2013 is the ZDX's last year, and Acura sends the beast off to the haunted hunting ground with a redesigned grille, new safety technologies, and everything included as standard equipment.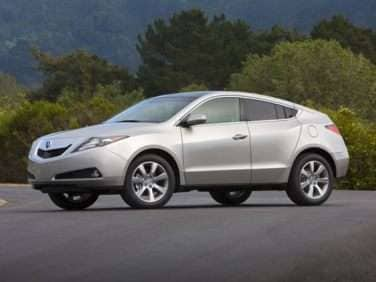 Bentley EXP 9 F Concept
It is easy to dismiss a cartoonish luxury SUV like the Bentley EXP 9 F Concept when you know it won't go into production. But after critics panned the Bentley SUV's garish, ungainly appearance, which is remarkably similar a 1962 Plymouth Valiant station wagon, Bentley said it was going to build the EXP 9 F Concept. And that it would actually look like this. We can hear the howls of dismay from Kennebunkport to Pacific Palisades.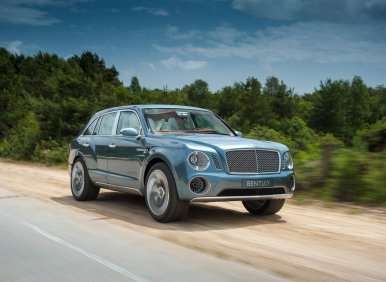 Nissan Juke-R
Hideously fast, the Nissan Juke-R is the scariest car we've seen this year. The Quasimodo of the automotive world, the standard Nissan Juke is only a joke to folks who've never driven one. In reality, the little turbocharged crossover SUV is an absolute blast to drive, like a little street-legal rally car. To create the limited-production Juke R, Nissan slapped a Juke body onto a modified Nissan GT-R platform, complete with that supercar's twin-turbocharged, 485-horsepower V-6 engine. Of the vehicles on this list, the brutal, menacing, insane Juke-R is the one we'd rather not run into in a dark alley.