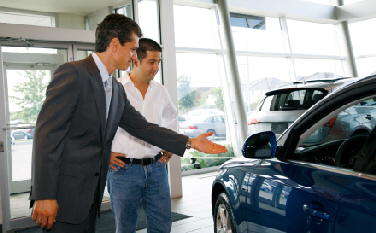 According to the National Automobile Dealers Association (NADA), Americans affected by Hurricane Sandy will need to replace as many as 200,000 vehicles in the wake of the monster storm, which pummeled New Jersey and New York with wind, rain, and a record ocean surge that produced massive flooding. Sandy, a hurricane wrapped in a Nor'easter and the largest Atlantic storm in U.S. history, struck one of the most densely populated regions of the country on October 29, 2012.
A week after the storm, the lights were back on at most dealerships in the region, and though automakers are scrapping tens of thousands of new vehicles rendered unsalable by Sandy, dealers that survived the storm with little to no damage are ready to help consumers replace lost vehicles.
It may be a few weeks before those customers are ready to buy. Larry Dixon, senior analyst for the National Automobile Dealers Association, told Automotive News, "We don't see replacement demand starting to accelerate until we're into December."
When that demand accelerates, dealers in the mid-Atlantic and New England regions will want Autobytel's iControl service to best capitalize on opportunities to sell replacement vehicles to Sandy victims who have insurance settlement checks in hand. With iControl, Autobytel gives dealers control over where the leads come from, and for which makes and models the leads are requesting.
How does Autobytel iControl work? This revolutionary service allows dealers to control inbound new-vehicle leads by territory, among other factors. For example, using iControl, dealers eager to help Sandy victims replace their vehicles can tailor Internet lead-acceptance from specific geographic regions defined by zip code or radius.
Autobytel iControl also allows dealers to refine in-bound leads by source. Research sites attract lower funnel, in-market consumers more than do enthusiast sites, and iControl allows dealers to accept leads from one source but not the other.
Additionally, Autobytel iControl helps dealers to move aging inventory, or to "turn and earn" hotter models, by calibrating the service to accept leads only for specific makes and models.
To learn more about Autobytel iControl before replacement demand following superstorm Sandy surges in December, call Autobytel at 1-866-589-5498.