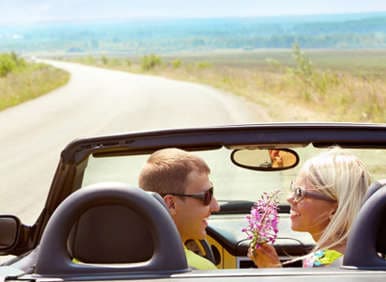 To celebrate Valentine's Day in true automotive style, we wanted to bring you a list of the hottest cars available in 2012. Autobytel's Editor-in-Chief, Michelle Naranjo, and Editor, Jeffrey N. Ross are going head-to-head in a true battle of the sexes and have made their choices for the hottest cars of 2012 by price category for Valentine's Day.
Picking from a wide variety of cars under $25,000, $25,000 to $50,000, $50,000 to $85,000 and $85,000 and up, these editors have some interesting ideas on what makes for a "hot" car. Sometimes, they even agree! Here's Autobytel's list of the hottest cars on the market right now from the "battle of the sexes" point of view.
He Says: Hottest Cars Under $25,000
Jeffrey picks:
It's hard to imagine that the sub-$25,000 price range is now considered the threshold for an "affordably priced" new car, but just because you're saving money doesn't mean you can't splurge on style. Just look at these three hot cars priced below $25,000.
While Suzuki really hasn't done much to market the Suzuki Kizashi, it is probably one of the most attractive cars in its segment. Starting at just $18,999, the 2012 Suzuki Kizashi is as affordable as some compact cars, but it was given a concept-like design that makes it one of the best-looking mid-size sedans on the market. Throw in the available all-wheel drive system and the fact that it is one of few mid-sizers to still offer a manual transmission, and the Kizashi manages to stand out even more.
Ford has also managed to set itself apart in the compact cars segment with the new Ford Focus, and while most American buyers seem to prefer sedans over hatchbacks, the five-door version of the Focus is by far one of the hottest cars for the money. Starting at $18,300, the 2012 Ford Focus hatchback costs a little more than its sedan counterpart, but the added money also brings more interior space and a more unique exterior styling.
Finally, you can't overlook the modern muscle cars which define hotness, so my top pick for the hottest car under $25,000 is the 2012 Dodge Challenger. Yes, at $24,995 (not including destination) the Challenger comes in just under this threshold, but it is, by far, one of the best-looking cars on the market... period. If you want more muscle than the base Challenger allows, you can always step up to the SRT8 392 model, but the styling changes very little for the extra $20,000.
She Says: Hottest Cars Under $25,000
Michelle picks:
Spending under $25,000 on a car has never been more fun. This has to be one of the most exciting segments to me because demand in this category calls for great value with a difference. Just looking at my top three choices for the hottest cars under $25,000, you will find three very distinctly different cars.
The Volkswagen GTI has to be one of the most long-lived cars in this price range and is one of the original contenders in what is quickly becoming a crowded space. Starting at $23,995, the 2012 Volkswagen GTI packs a fun punch into either a 2-door or 4-door hatch. As the constant icon of classic hatchbacks, Volkswagen continues to deliver in the little car with a big heart.
Stepping away from the classic hatch, the Nissan Juke shocks the category with a design language that you will either love or hate. However behind the wheel, there is little to dislike for a sporty crossover that will set you back $19,990 for the base model and only a tad over $25,000 fully loaded. The 2012 Nissan Juke is definitely not the econo-box expected in this space.
My favorite pick for the hottest car under $25,000 is a great value for its iconic value alone and it is the Ford Mustang. The V-6 Coupe seats 4 and has the appeal of being fun and sporty. Starting at $22,310, the 2012 Ford Mustang delivers muscle car style with a 305HP engine, 6-speed manual transmission and 17" wheels. While the GT badge will add a lot more horsepower, it will set you back an additional $18,000 which means that the 2012 Ford Mustang V-6 Coupe really delivers bang for your buck.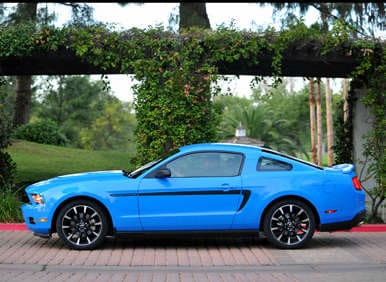 He Says: Hottest Cars Between $25,000 - $50,000
Jeffrey picks:
For a little more money, the level of hotness gets even better… especially when you're looking for a car with a some added performance.
For the ultimate off-road performance vehicle, you can't get much hotter than the Ford F-150 SVT Raptor. Like its looks suggest, the Raptor is basically a street-legal trophy truck with the ability to tackle wide-open desert racing but it can also take on more challenging off-road terrains. Starting at $42,570 for the SuperCab model and $45,470 for the SuperCrew, the 2012 Ford F-150 SVT Raptor is by far the coolest truck on the road delivering a more exhilarating experience than some sports cars on the market with a flashy, yet purposeful, appearance.
In base form, the Buick Regal is a great entry-level luxury sedan, but the souped-up GS model brings more performance, better handling and a more aggressive styling. At just $34,835, the 2012 Buick Regal GS offers plenty of bang for the buck with a turbocharged engine putting out 270 horsepower. The Regal GS also gets upgraded suspension and brakes that to add its performance abilities, but its exclusive interior and exterior design give it a very sinister look that is worthy of carrying the legendary Buick GS moniker.
BMW is not lacking in regards to hot cars, but if you're trying to stay under $50,000, then the BMW 1 Series M Coupe is probably the ultimate BMW. At $46,135, there is quite a premium for the 2012 BMW 1 M Coupe over a base 128i, but all of the added styling, performance and handling upgrades make it worth the money for those looking for such a sporty coupe. The biggest performance changes to the 1 M over the standard 1 Series is the 335-horsepower, twin-turbocharged inline-six engine, but for improved handling the car has also been widened by about 2 inches while dropping 11 pounds from the curb weight. Making it a truly hot car, the 1 M features drop-dead gorgeous exterior styling accentuated with wide, rounded fenders and an aggressive body kit that includes a menacing front fascia.
She Says: Hottest Cars Between $25,000 - $50,000
Michelle picks:
Above $25,000, the competition for the hottest cars starts to really heat up, even when capping the maximum price at $50,000. Luxury, power and style increase dramatically. This segment really highlights my love of the coupe.
The BMW 1 Series M Coupe delivers BMW high performance and style at a price point that puts the 2-door coupe in the league of much more expensive crowd of high performance cars than the rest of the 1 Series siblings. A base price of $46,135 brings a 3.0L, 6-cylinder with a manual transmission and the aggressive exterior and well-appointed interior mean that you can get a lot of hotness for under $50,000.
As the original Japanese born and bred everyman's sports car, the 2012 Nissan 370Z has speed and style in a tight package that means this is one hot car under $50,000. The 2012 Nissan 370Z – NISMO gets you some track-ready tuning and 350HP at only $41,290.
My choice for the hottest car under $50,000 has to be the Audi TTS Coupe. At $47,000, the sporty coupe has 2.0L I-4 265HP engine with intercooled turbo and a 6-speed auto-shift manual transmission with overdrive. Inside, the 2012 Audi TTS Coupe has seats and driving features that show that Audi had real drivers in mind when putting this package together. Plus, it comes in that amazing Solar Orange. Nothing says hot more than fast and orange.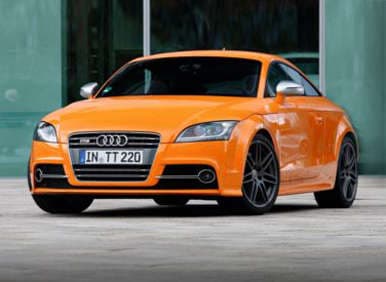 He Says: Hottest Cars Between $50,000 and $85,000
Once you get above $50,000, just about all of the available cars offer some decent mix of promise luxury and performance, and, fortunately, it isn't hard to find some of the best-looking designs either.
As one of the most iconic sports cars in America, the Chevrolet Corvette continues to deliver impressive performance, but if you're looking for one of the sexiest 'Vettes on the market, look no further than the Grand Sport model. Like the base Corvette, the 2012 Chevrolet Corvette Grand Sport is offered as a coupe or convertible, but it stands out with wider fenders that feature unique brake cooling ducts, a front splitter and rear spoiler pulled from the Z06 and plenty of additional performance upgrades. Starting at $56,000 for the Coupe and $59,600 for the Convertible, the Corvette Grand Sport is a relative bargain with better handling than a base Corvette and a much lower price that the high-powered Z06 and ZR1 models.
For fans of off-road driving, there is plenty to love about the Jeep brand, but those looking for a hotter, sportier vehicle with a seven-slot grille, the SRT8-branded Grand Cherokee is in a class of its own. The 470-horsepower Hemi V-8 makes the 2012 Jeep Grand Cherokee SRT8 the most powerful Jeep ever, but its distinctive styling makes this one of the hottest SUVs on the market. Starting at $54,470, the Grand Cherokee SRT8 costs far less than some German performance SUVs, and with a Chrysler-claimed 0-60 mph time of just 4.8 seconds, it can keep up, too.
Four-door coupes have grown to become very popular over the last eight years with variations ranging from affordable and entry-level models up to elegant and luxurious cars. Fitting into the latter category, the 2012 Audi A7 helps define this design trend, which is characterized by its low, sleek roofline, and with its wide, sexy body lines, it is hard to think of a hotter car in this price range. Starting at $59,520, the A7 provides plenty of luxury for its price point with a unique styling that allows it to stand apart from other luxury sport sedans that are out there. Those looking for even more sport should be sure to check out the Audi S7 although the price of this car may push it up to our next price point category.
She Says: Hottest Cars Between $50,000 and $85,000
Michelle picks:
Getting above $50,000 means that other-world luxury starts to show up and quite a lot of the good and speedy life can be had between $50,000 and $85,000. And despite my love of coupes, there's even one car with 4 doors that is pretty darn hot in this price range.
While the Jaguar XK can cost as much as $128,000, the base XK starts at $84,500. Even the Base trim isn't shy about power in the case of the 2012 Jaguar XK with a 5.0L, 8-cylinder engine. The grand touring coupe has 4 seats and a design that gives a nod to the elegant Jaguar ancestors and a still jumps ahead with progressive styling and technology.
Another hot car in the $50,000 to $85,000 price range is the Audi A7 and while it defies my preference for coupes, it makes the top three because it has luxury, style and performance with a hatch. Winner of Autobytel's 2012 Luxury Car of the Year, the 2012 Audi A7 is a $59,250. 
The new American luxury icon by Cadillac takes a sporty twist with the CTS-V Coupe and it is my pick as the hottest car in this price segment. There's a CTS-V sedan and there's a CTS-V wagon but nothing says hot like a luxury comfort form behind the wheel of a V-8, 556HP engine for $63,215. The 2012 Cadillac CTS-V Coupe has an aggressive stance just standing still and looks and feels amazing on the road.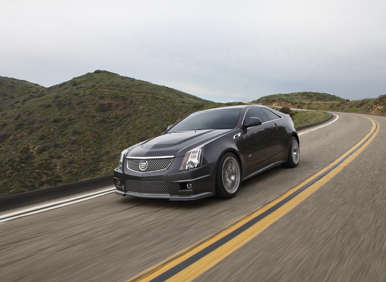 He Says: Hottest Cars Between $85,000 and The Sky's the Limit
Jeffrey picks:
With unlimited pockets, you can't go wrong with just about any of the cars starting above $80,000, but here's a few of the hottest cars in this price range if you're trying to stay relatively reasonably priced.
Aston Martin has quite a reputation for building some of the sexiest coupes on the planet, so it shouldn't be too surprising at how hot the four-door Rapide looks. The 2012 Aston Martin Martin Rapide has the same styling cues as the iconic DBS, but with a seating configuration that can actually seat four adults, it's a much more practical car. With a starting price of $207,895, the 2012 Aston Martin Rapide is a sport coupe in a sedan body with a powerful V-12 under the hood that can get the car from zero to 60 miles per hour in just five seconds flat.
Of course, when it comes to high-priced luxury sedans, few are as extravagant or beautiful as a Bentley, and the Bentley Mulsanne is probably one of the hottest four-door cars currently available. A new 2012 Bentley Mulsanne will set you back a cool $290,000, but there are few cars on the market that boast this car's level detail or opulence. The Mulsanne is powered by a 6.75-liter twin-turbocharged V-8 that helps this land yacht feel more like a sport sedan getting it from a dead start to 60 mph in just 5.1 seconds.
The Porsche 911 has always been one of the sexiest sports cars in the world, but the redesigned 2012 model kicks things up a notch with styling that pays homage to the past while leading the way into the future. The new 2012 Porsche 911 Carrera and Carrera S models will feature the new "991" styling, while the other 911 models (seven to be exact) will continue to use the "997" design. In addition to its hot new looks, the new 911 will offer more power and more interior space than the current car for better performance and comfort. If nothing else, the 911 is one of the hottest cars on the market because you can get it in a variety of models from a normal Carrera to a track-ready GT3.
She Says: Hottest Cars Between $85,000 and The Sky's the Limit
Michelle picks:
Being given a blank check to buy a car that is $85,000 - up to any price at all is daunting, considering that there really are not that many cars in this realm but the choices are so vast. Given that there are luxury hybrid sedans and luxury SUVs in this category, I am going to ignore them and continue with my favorite category: the coupe.
The grand tourer with Gullwing doors from Mercedes-Benz is a fantasy car for most that has been called the greatest car in the world. The $189,600 2012 Mercedes-Benz SLS AMG Coupe is equipped with a standard 6.2L, 8-cylinder, engine and has a commitment to speed that leaves the Gullwing doors to be manual because the automatic systems required to open and close the doors would have weighed too much. Sometimes you have to work for high performance.
Considered to be the most popular high-end sports car by many car-minded people, the 2012 Porsche 911 may start at an entry level-accessible $79,000 but it can run you all of the way up to a full $172,000 big ones with the 2012 Porsche Turbo S Cabriolet.  With what seems as many trim levels as the Ford F-150 (42 trim levels), Porsche brings you the 2012 Porsche 911 in 24 trims levels, allowing you to pick your flavor of fast.
Of the coupes to beat all coupes, my choice for the hottest car is the Ferrari FF.  At $295,000, the 2012 Ferrari FF is equipped with a 6.3L, 12-cylinder engine and the all wheel drive 2+2 coupe is equally at home in the snow as it is on a track. The Ferrari FF has the confidence to carry it all off with a look that I think that makes it absolutely the hottest car that can be had.
Summary: Jeffrey and Michelle's Picks
He said: Dodge Challenger
She said: Ford Mustang
He said: BMW 1 Series M Coupe
She Said: Audi TTS
He said: Audi A7
She said: Cadillac CTS-V Coupe
He said: Porsche 911
She said: Ferrari FF