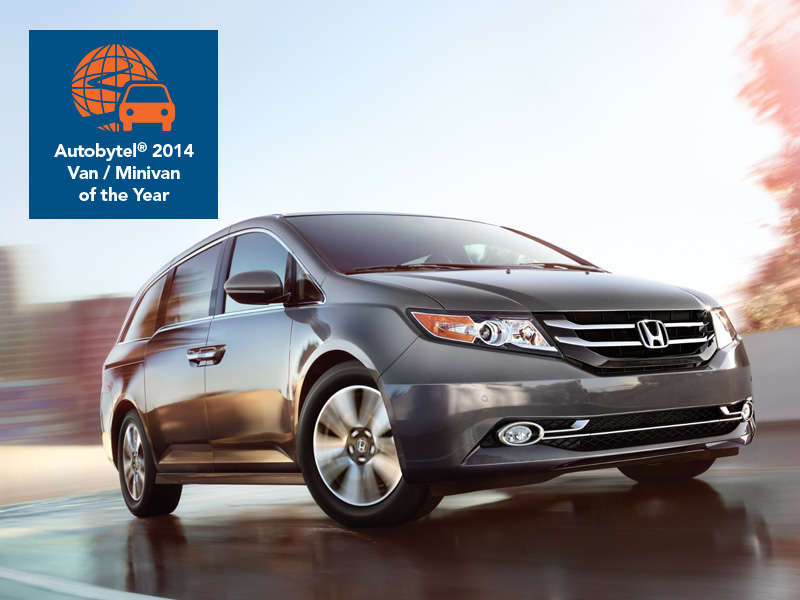 The Autobytel 2014 Minivan of the Year category celebrates that often under-appreciated member of a family's fleet of vehicles: the humble people mover.  There aren't nearly as many minivans left on the scene these day as there used to be, with great numbers having been culled by the popularity of crossovers and SUVs, but one proud nameplate took the honors this year after standing tall for over a decade as one of the most popular minivans money can buy.  Rounding out our list of finalists are a pair of unlikely entries that surprised our editorial team with their competence and practicality.
Read on to learn more about the three finalists for Autobytel 2014 Minivan of the Year.
Is it any surprise that the all-new 2014 Honda Odyssey stole the number one spot on our list of minivans this year?  After all, this is the only minivan that you can order with a built-in vacuum cleaner - a bit of marketing genius that has made the Odyssey one of the most talked about family rides of the year in the media.  There are a lot of other, more substantial things to like about the redesign Odyssey too, including across-the-board improvements in fuel economy as well as a much classier interior that retains all of its utility while improving comfort by a substantial margin.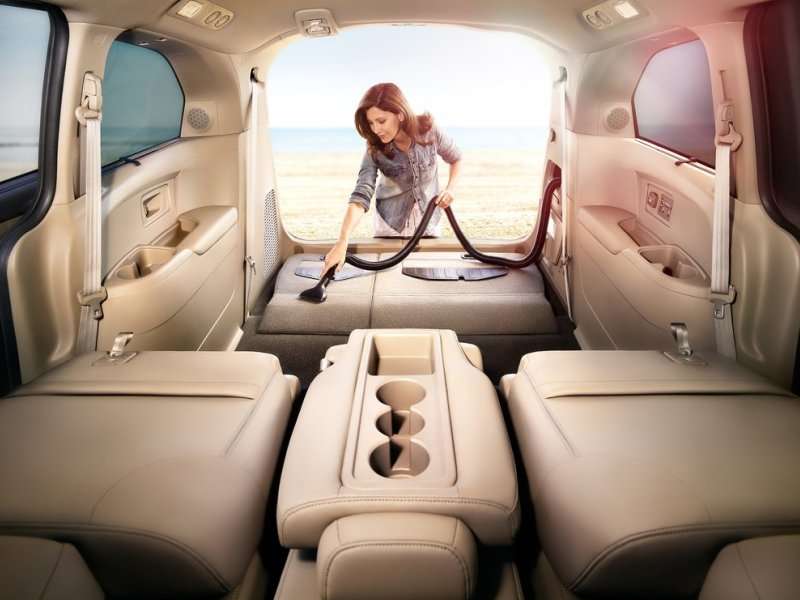 Autobytel 2014 Minivan of the Year Finalist: Kia Soul
The 2014 Kia Soul is the latest version of what has become a favorite amongst families on a budget.  The affordable Soul isn't quite a minivan, but it's also not really a crossover, with its box-like shape and better-than-average interior room for a compact car.  The redesigned Soul gains pair of breathed-on engine options that are aimed at honing, not replacing, last year's power plants, and like Honda, Kia has focused on making the interior of its practical people mover a more pleasant place to spend some time.  The 2014 Soul is also notable for the introduction of the Uvo multimedia and communications interface.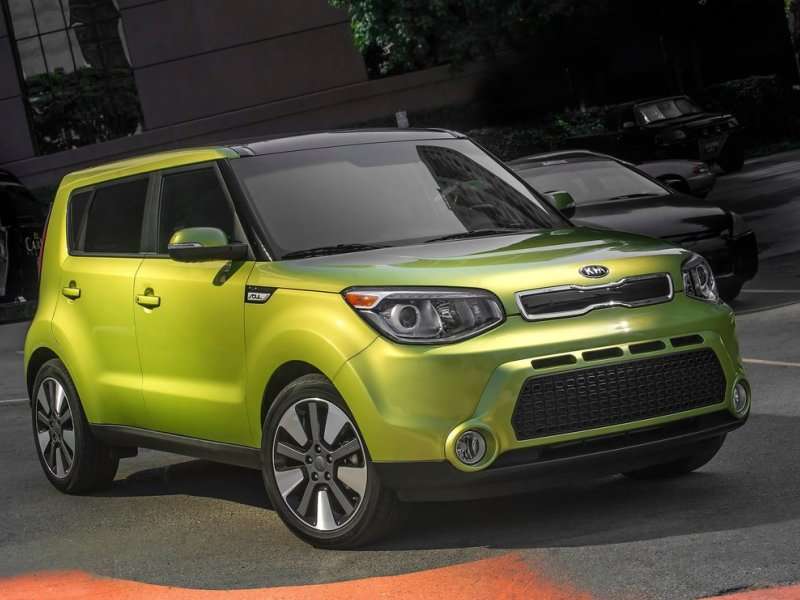 Autobytel 2014 Minivan of the Year Finalist: Ford Transit Connect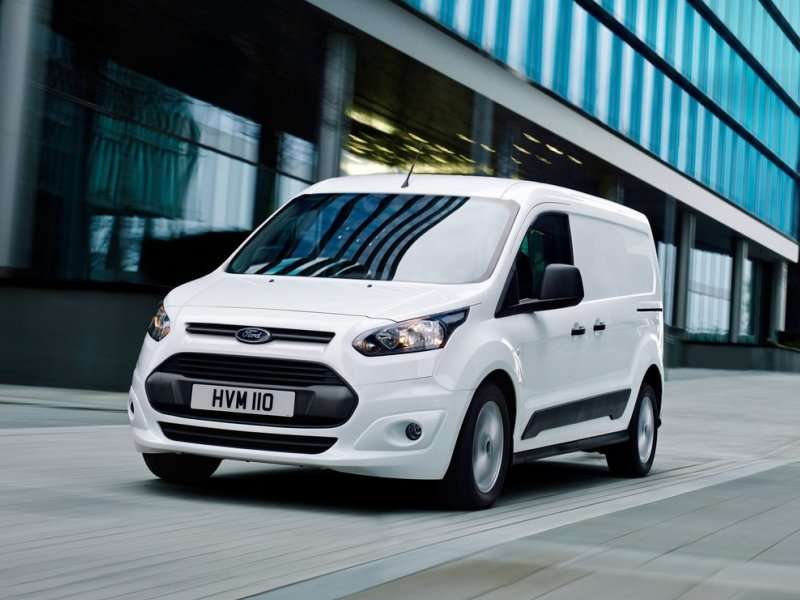 Autobytel 2014 Awards
The editorial team of Autobytel has chosen the previous vehicles as the best of what we have seen in the category for 2014, and while there are many others in this class that probably deserve some kudos as well, we'd love to hear which you would choose for yourself. Let us know on the Autobytel Twitter or the Autobytel Facebook pages.
More of the Autobytel 2014 Car, Truck and category of the Year winners can be found by browsing the collection below.
 Autobytel 2014 Car of the Year
 Autobytel 2014 Truck of the Year
 Autobytel 2014 Compact Car of the Year
 Autobytel 2014 Convertible of the Year
 Autobytel 2014 Sedan of the Year
 Autobytel 2014 Luxury Car of the Year
 Autobytel 2014 SUV of the Year
 Autobytel 2014 Luxury SUV of the Year
 Autobytel 2014 Crossover of the Year
 Autobytel 2014 Sports Car of the Year
 Autobytel 2014 Alternative Fuel Car of the Year
 Autobytel 2014 Pickup Truck of the Year
 Autobytel 2014 Minivan of the Year
 2014 Jaguar F-Type
 2014 Land Rover Range Rover
 2014 Ford Fiesta ST
 2014 Jaguar F-Type
 2014 Mazda6
 2014 Audi S8
 2014 Jeep Grand Cherokee
 2014 Land Rover Range Rover
 2014 Subaru Forester
 2014 Chevrolet Corvette Stingray
 2014 BMW i3
 2014 Ram 1500
 2014 Honda Odyssey