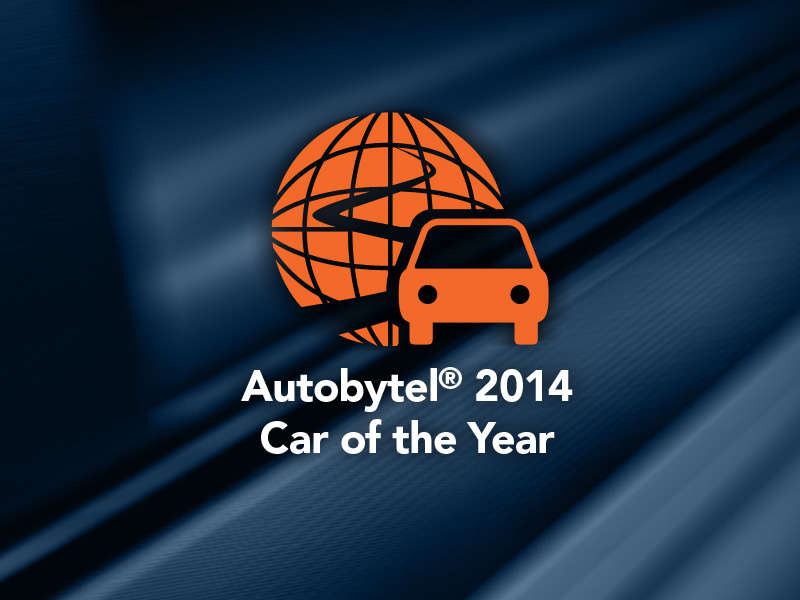 For the third year, Autobytel's editorial team, led by Editor-in-Chief Michelle Naranjo, has made their choices for the Autobytel 2014 Car of the Year, Truck of the Year and individual segment winners. The results reflect the vehicles we recommend as the best of the best and the finest choices for shoppers in 2014. With over 75 years of combined experience, everyone on the team contributed 3 nominations for their top 3 choices within each category and then everyone voted on the top 3 in each bunch, resulting in the category winners. The overall Car of the Year and Truck of the Year were chosen because they received the highest votes within the two larger areas: cars and trucks. With so many new and exciting models coming out or being redesigned, the competition was hot!
In a fairytale-like ending, the overall Autobytel 2014 Car of the Year and Truck of the Year go to the Jaguar F-Type and the Land Rover Range Rover. Signaling the return of British design and manufacturing to the motoring world, the double headline winners are the feel-good stories of the year. And they certainly can turn heads!
More of the Autobytel 2014 Car, Truck and category of the Year winners can be found by browsing the collection below.
 Autobytel 2014 Car of the Year
 Autobytel 2014 Truck of the Year
 Autobytel 2014 Compact Car of the Year
 Autobytel 2014 Convertible of the Year
 Autobytel 2014 Sedan of the Year
 Autobytel 2014 Luxury Car of the Year
 Autobytel 2014 SUV of the Year
 Autobytel 2014 Luxury SUV of the Year
 Autobytel 2014 Crossover of the Year
 Autobytel 2014 Sports Car of the Year
 Autobytel 2014 Alternative Fuel Car of the Year
 Autobytel 2014 Pickup Truck of the Year
 Autobytel 2014 Minivan of the Year
 2014 Jaguar F-Type
 2014 Land Rover Range Rover
 2014 Ford Fiesta ST
 2014 Jaguar F-Type
 2014 Mazda6
 2014 Audi S8
 2014 Jeep Grand Cherokee
 2014 Land Rover Range Rover
 2014 Subaru Forester
 2014 Chevrolet Corvette Stingray
 2014 BMW i3
 2014 Ram 1500
 2014 Honda Odyssey