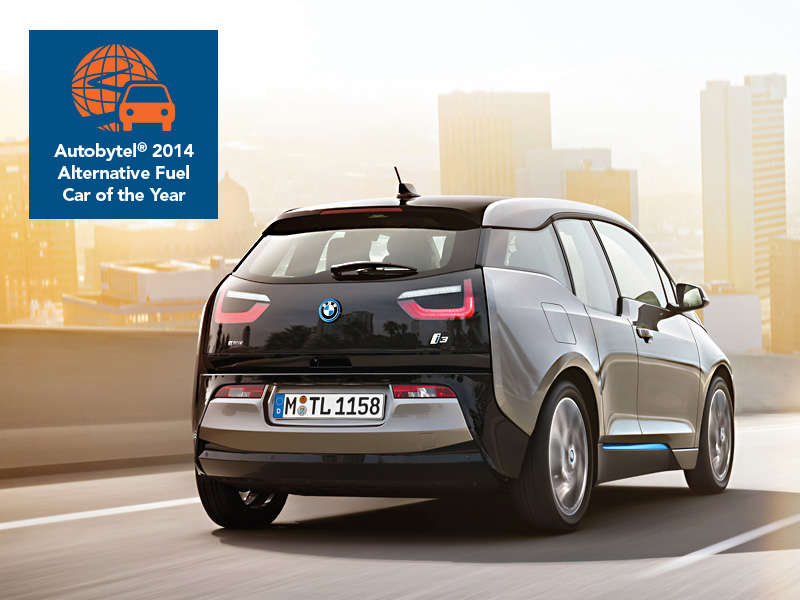 The Autobytel 2014 Alt Fuel Car of the Year category takes a look at the vehicles that are pushing the boundaries when it comes to efficiency and technology.  In some cases they're a shot out of left field, like our winner, a German all-electric that represents the start of a new Teutonic bloodline.  In others, they're adaptations of a successful gas-powered formula, revitalized hybrids, or domestic models that introduce a turbodiesel engine in a segment where Americans have traditionally had to look overseas for options.
Read on to learn more about the four finalists for Autobytel 2014 Alt Fuel Car of the Year.
Autobytel 2014 Alt Fuel Car of the Year: BMW i3
The 2015 BMW i3 is a major league gamble from one of the world's few remaining independent automakers.  The crux of BMW's electric car strategy moving forward, the subcompact i3 is genuinely engaging to drive in a way that many of its battery-powered rivals are not.  Reasonably priced, considering its premium roots, the BMW i3 could be poised to advance electric cars amongst the moneyed set in a way that Tesla's limited production capacity simply can't at this point in time.  For that, and for BMW putting its money where its mouth is with its electric car program, the i3 is our Alt Fuel Car of the Year.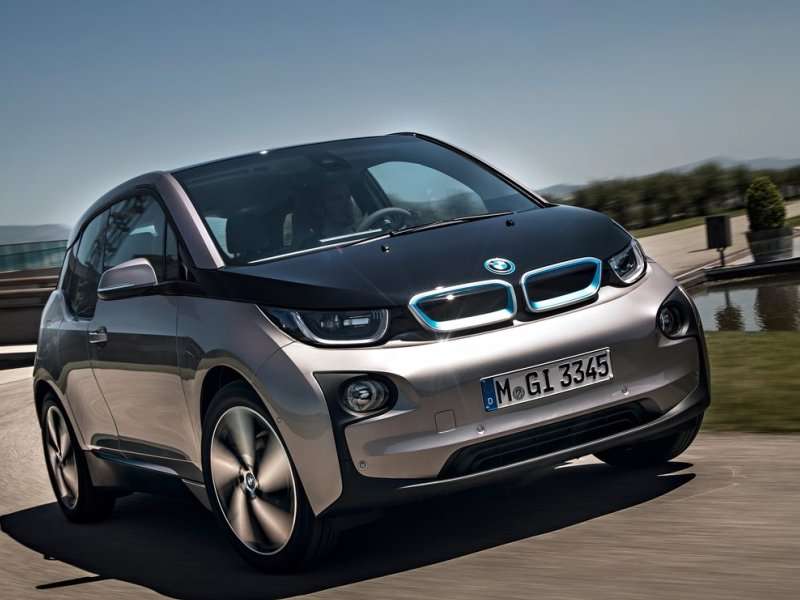 Autobytel 2014 Alt Fuel Car of the Year Finalist: Chevrolet Spark EV
The 2014 Chevrolet Spark EV packs a powerful punch for a subcompact car thanks to an electric motor that produces a whopping 400 lb-ft of torque.  Although its 82 mile range might seem a bit limiting, the Chevrolet Spark EV is a perfect city runabout for anyone whose daily commute fits squarely within that window.  The Spark EV also wins bonus points for being easy to park in an urban setting, thanks to its diminutive size, and it's one of the few battery-powered models that's actually a whole lot quicker to drive than its gas-only equivalent.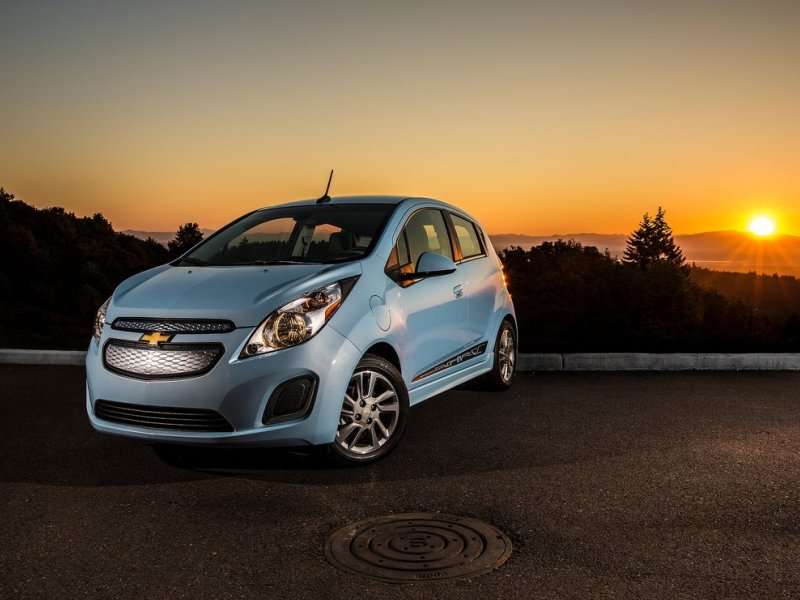 Autobytel 2014 Alt Fuel Car of the Year: Honda Accord Hybrid
50-mpg from a mid-size sedan might sound like pie-in-the-sky, but that's what the 2014 Honda Accord Hybrid promises buyers.  A brand new gasoline/electric drivetrain sits under the Accord Hybrid's attractively conservative skin, and its 2.0-liter, four-cylinder engine works together with a pair of electric motors to produce 196 horsepower.  Here you have it: a family car that doesn't just sip fuel, but which also offers a level of performance that's completely in-step with its gas-only counterparts.  That combination helped tie the Accord Hybrid with the Spark EV as second runner-up to our Alt Fuel Car of the Year trophy.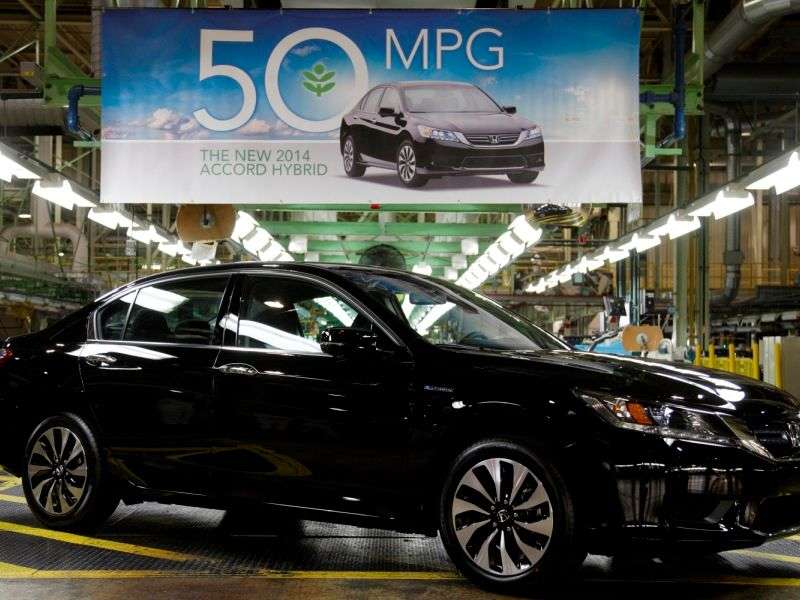 Autobytel 2014 Alt Fuel Car of the Year Finalist: Chevrolet Cruze Diesel
The Volkswagen Jetta TDI has a new compact rival in the 2014 Chevrolet Cruze Diesel.  Not satisfied with the gas-powered Cruze's already impressive 40-mpg highway rating, Chevrolet stuffed a 2.0-liter turbodiesel four-cylinder between its front fenders to eek out 27-mpg around town and 46-mpg on the highway.  This is on top of 151 horsepower and 264 lb-ft of torque, numbers that no other Cruze model can match.  It's a winning formula for Chevrolet, which is on a roll in the small car segment, and the Cruze also represents the first diesel-powered domestic sedan to grace America's streets in over two decades.
Autobytel 2014 Awards
The editorial team of Autobytel has chosen the previous vehicles as the best of what we have seen in the category for 2014, and while there are many others in this class that probably deserve some kudos as well, we'd love to hear which you would choose for yourself. Let us know on the Autobytel Twitter or the Autobytel Facebook pages.
More of the Autobytel 2014 Car, Truck and category of the Year winners can be found by browsing the collection below.
 Autobytel 2014 Car of the Year
 Autobytel 2014 Truck of the Year
 Autobytel 2014 Compact Car of the Year
 Autobytel 2014 Convertible of the Year
 Autobytel 2014 Sedan of the Year
 Autobytel 2014 Luxury Car of the Year
 Autobytel 2014 SUV of the Year
 Autobytel 2014 Luxury SUV of the Year
 Autobytel 2014 Crossover of the Year
 Autobytel 2014 Sports Car of the Year
 Autobytel 2014 Alternative Fuel Car of the Year
 Autobytel 2014 Pickup Truck of the Year
 Autobytel 2014 Minivan of the Year
 2014 Jaguar F-Type
 2014 Land Rover Range Rover
 2014 Ford Fiesta ST
 2014 Jaguar F-Type
 2014 Mazda6
 2014 Audi S8
 2014 Jeep Grand Cherokee
 2014 Land Rover Range Rover
 2014 Subaru Forester
 2014 Chevrolet Corvette Stingray
 2014 BMW i3
 2014 Ram 1500
 2014 Honda Odyssey