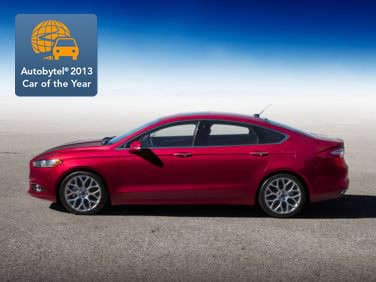 For the second year, Autobytel's editorial team, led by Editor-in-Chief Michelle Naranjo, has made their choices for the Autobytel 2013 Car of the Year, Truck of the Year and individual segment winners. The team has grown in the last year and with that growth came a more hotly debated idea of which vehicles we recommend as the best of the best and the finest choices for shoppers in 2013.
With over 75 years of combined experience, the team made nominations for their top 3 choices within each category and then everyone voted on the top 3 in each bunch, resulting in the winners. The overall Car of the Year and Truck of the Year were chosen because they received the highest votes within the two larger areas. This year, some of the choices are somewhat surprising, while some show that there are some exciting new entries to the market.
The editorial team of Autobytel has chosen these vehicles as the best of what we have seen for 2013, and while there are many others that probably deserve some kudos as well, we'd love to hear which you would choose for yourself. Let us know on the Autobytel Twitter or the Autobytel Facebook page.
See the Autobytel 2013 Car of the Year and the Autobytel 2013 Truck of the Year.
See More of Autobytel's Picks for the Year:
 Autobytel 2013 Compact/Coupe Car of the Year
 Autobytel 2013 Convertible of the Year
 Autobytel 2013 Sedan of the Year
 Autobytel 2013 Luxury Car of the Year
 Autobytel 2013 SUV of the Year
 Autobytel 2013 Luxury SUV of the Year
 Autobytel 2013 Crossover of the Year
 Autobytel 2013 Sports Car of the Year
 Autobytel 2013 Alternative Fuel Car of the Year
 Autobytel 2013 Pickup Truck of the Year
 Autobytel 2013 Van/Minivan/Wagon of the Year
 2013 Scion FR-S and Subaru BRZ
 2013 Volkswagen Beetle Convertible
 2013 Ford Fusion
 2013 Cadillac ATS
 2013 Jeep Wrangler
 2013 Mercedes-Benz GL-Class
 2013 Hyundai Santa Fe Sport
 2013 Porsche Boxster S
 2013 Ford C-Max Hybrid
 2013 RAM 1500
 2013 Mazda MAZDA5