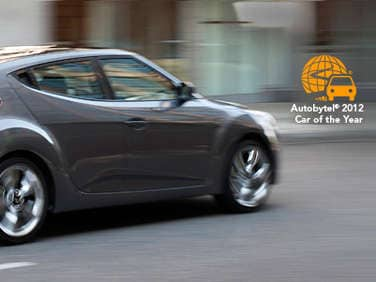 The editorial group of Autobytel, led by Managing Editor Michelle Naranjo, is a varied assemblage, ranging in age, driving habits and geography but the vehicle finalists chosen for the Autobytel 2012 Car of the Year, 2012 Truck of the Year and the individual segment winners were almost unanimous.  Over their 75 years of combined experience, Autobytel editors have driven hundreds of vehicles and have chosen this year's winners based on their game-changing potential, advances in design and overall performance and efficiency options.
While there are many others that probably deserve some kudos as well, we'd love to hear which you would choose for yourself. Take a quick survey about the 12 categories we voted on and let us hear from you by filling out the Autobytel Car and Truck of the Year Consumer Choice Survey.
See the Autobytel 2012 Car of the Year and the Autobytel 2012 Truck of the Year.
See More of Autobytel's Picks for the Year:
 Autobytel 2012 Compact Car of the Year
 Autobytel 2012 Convertible of the Year
 Autobytel 2012 Sedan of the Year
 Autobytel 2012 Luxury Car of the Year
 Autobytel 2012 SUV of the Year
 Autobytel 2012 Luxury SUV of the Year
 Autobytel 2012 Crossover of the Year
 Autobytel 2012 Sports Car of the Year
 Autobytel 2012 Alternative Fuel Car of the Year
 Autobytel 2012 Pickup Truck of the Year
 Autobytel 2012 Van/Minivan of the Year
 Autobytel 2012 Wagon of the Year