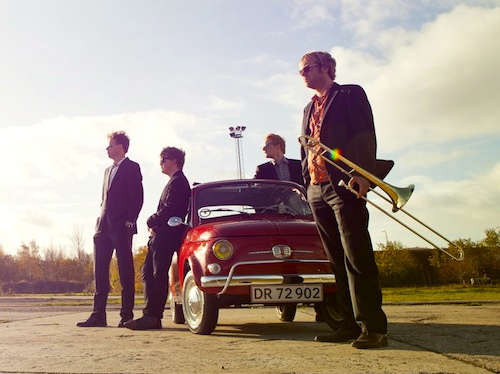 A fortuitous series of events has once again brought together two of my passions—in this case jazz and cars—and this time the news comes from an unexpected source: Denmark. That's where Anders Larson and Elektrojazz are working on a new album that will be "a tribute to the greatest cars of the Seventies." In fact, every song for the project will be dedicated to a specific classic vehicle from that era, and here's where Autobytel readers can get in on the action.
Elektrojazz is currently running a survey that allows folks to vote for their 10 favorite choices, with the band promising to use the results as the set list for the new album; which, in turn, will be released early next year. The poll already is up and running at http://www.elektrojazz.com/hippest-cars-seventies/5/, but Larson reports that it will stay open for a few weeks yet. The band also provided its own "Top 50" list on the site as a thought starter, showcasing the vast range of seventies style from cosmopolitan choices like the Alfa Romeo Montreal to the all-American muscle of the Chevy Camaro to oddities like the AMC Pacer.
Once the final results are tallied and Elektrojazz enters the studio, audiences can look forward to a blend of modern recording technologies and a funky old-school 1970s-jazz groove. That's because Elektrojazz takes up the torch from the classic jazz fusion bands of the decade, sounding a vibe somewhat similar to electric Miles Davis—but putting Larson's trombone in a lead role. Also in the mix as part of Elektrojazz are Anders Rose (Fender Rhodes electric piano), Matthias Petri (electric bass) and Andreas Svendsen (drums), while the Cars project will add Gerard Presencer (trumpet) and Ole Harder (percussion) as special guests.
And while the site's English is more enthusiastic than it is 100 percent fluent, it's also 100 percent better than my Danish. Tro mig.