From reviews to configurators, everything you need is at your fingertips.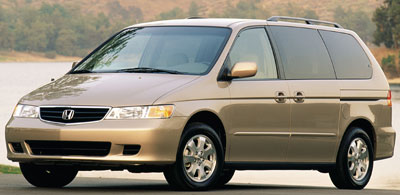 Make car shopping easy for yourself. Do your homework before you go to the new car lot. As one of the leading vehicle resources available to the public, we have the tools you need to make shopping and buying a smooth and easy process. It's a simple two-step process: gain knowledge by using the tools our automotive and technical experts have created, then submit a purchase request to the world's largest online dealer network. Do your homework Remember, when it comes to shopping for a new car, knowledge equals power. Period. With knowledge, you can arm yourself with the two most important things to know before signing on the dotted line: Know what you want and how you're going to get it. We offer you an easy way to figure out both. Figuring it out We know that you don't have much time but want to be well informed when you make your final decision. That's why we specialize in offering complete, updated vehicle information in a convenient and easy-to-use setting. With just a click or two, you'll find a complete vehicle research environment where you can instantly calculate payments (make sure the car of your dreams fits your real-life budget!), compare cars, read up on reviews and get important specifications. No matter how you shop for cars -- by make, model, or manufacturer, we have a way that makes it easy:
Get a deal
I want to spend around $30,000 Click on the research page tab at the top right of the page. Then select your desired price range from the drop down, located in the center area. This takes you to a page where all vehicles within your price range are listed. Review the listing, then choose to either "Buy" or continue your research by clicking on the "pricing, specs and reviews" link. You can even check out our used car inventory from this page!
I know I want an SUV On the research page, select your desired category from the drop down menu, also located in the center area. This takes you to a page on which we've listed only the available vehicles in your desired category. From here, you can choose to research by price, manufacturer, or conduct a comparison. You can review a listing of our most requested vehicles in that category. There are also valuable tools on the left column of the research section. Read over the listing of links, and choose from a variety of functions, such as:
Rebates
Reviews
Comparisons
Configurators There are even tools available if you have no idea where to start or what car is right for you. Select from the following choices:
Top 10 lists
Vehicles for your lifestyle
New or used?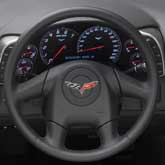 My Garage
Once you've done enough research, whittle down your original list to a few core favorites. Save these at the "My Showroom" section: you can go back later to compare vehicles, do more research and pick a final choice. Just look for the button or link titled "Add to My Showroom." It can be found on all vehicle-specific pages. There's also a link on the top of all pages, right at the top. When you've decided on a car, submit a free, no-obligation purchase request. This is routed to your local Accredited Dealer and Internet Manager. Our representatives are trained to offer a stress-free, no-haggle price, and they expect consumers to come informed about pricing and vehicle features. Congratulations! Soon, you'll be showing off your new car to family and friends. We also offer you a way to protect your new purchase, with competitive insurance rates from leading carriers, and a personalized car reminder service we call "My Garage." At My Garage, it's especially easy to track your new vehicle's service history, schedule a service and keep an eye on possible recalls. Happy driving!