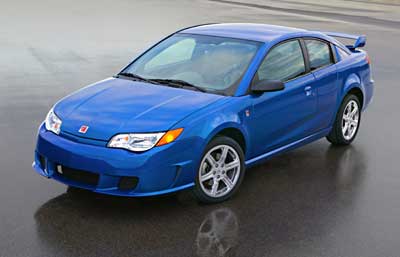 Buying a new car. It's a big investment, financially and in the way your next vehicle impacts your life. Most of us spend a significant amount of time in our vehicles, so it's important to get it right and to realize that things will change when you switch -- monthly budgets expand, convenience and comfort shifts, even your self-image is revised. Not something to take lightly. But it doesn't have to be a chore. In fact, shopping for a car should be an enjoyable experience filled with anticipation. It is, after all, a new car - and everybody loves a new car. The gleaming metal, the way the interior smells...it's a special event. All it takes to get to the good part, when you drive away in your shiny new prize, is to remember the "car buying rules of the road". It's a Buyer's Market Today's auto market is a car buyer's dream. You have the power, and if you wield it correctly you'll end up with a vehicle that fits your needs at a fair price. Consider:
Choice: the supply of new vehicles is greater than ever. This gives buyers significant choice, and power.
Price: automakers continue to offer incentives like 0% Financing and thousands of dollars cash-back.
Product: increased supply makes for better quality, because automakers have to improve the quality of their vehicles in order to compete.
Create a profile
Create a Vehicle Profile All this buyer's power makes it more confusing than ever, and the choices seem endless. Red or blue exterior, cloth or leather interior? Four-cylinder or V6 engine? American or import? Wagon, SUV, crossover, or minivan? All-wheel drive or front-wheel drive? ABS or regular disc brakes? It's amazing how many choices can be built into four wheels and a steering wheel. When you make a list of the features you want most, it helps to eliminate the clutter. Your profile should include tangible features, such as equipment, and intangible feel items, such as styling. Here's an example of a typical profile: Side air bags and ABS V6 engine No boxes! Third row nice, not necessary Heated seats, leather, with DVD Good to average $40k or so own Homework Makes it Work When you've created your profile, download our 2003 New Vehicle Buying Guide. Print it out and read it through, profile in hand. Circle the vehicles you think are a good fit, then visit our site and compare side-by-side. You'll easily reduce the list by half when you compare vehicles. Take the final list and check out how other people rate the vehicles - read a professional review, check out a consumer test drive and access the forums section of our site.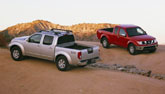 Test Drive
While you're researching, be sure to save your work in My Showroom. My Showroom is a free service designed to make vehicle research easy and convenient. When you create a My Showroom page, you'll be able to keep notes, send e-mails, and create instant reports about the vehicles you're considering. Go for a Test Drive Test drive the final two or three cars on your list by using our test drive checklist. This is where it all becomes a reality, so take your time and get a good feel for the vehicle. One common mistake is to drive the car, then jump out and head for the hills - without properly inspecting the engine, trunk, back and front. Always remember that choosing a new vehicle is like picking a roommate. You have to live with it, so choose wisely…