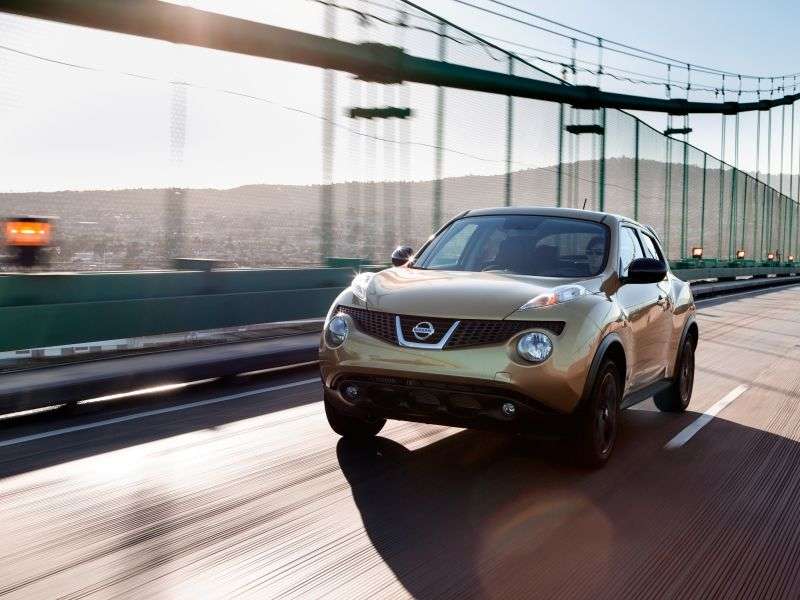 Topping 100,000 retail sales in a single month for the first time in its history in this country, the Nissan division pushed the automaker of the same name to an overall total of 120,498 August sales—a new record. That mark further represented an increase in volume of 22.3 percent for the company, with the Nissan brand's 24.3 percent advance—on a record 108,614 sales—somewhat moderated by Infiniti's performance, which was good for a 6.5 percent sales spike on 11,884 deliveries.
On the other hand, there was nothing moderate about the success of the Nissan brand's core models. The Nissan Altima, Nissan Pathfinder and Nissan Rogue all set new sales milestones of their own last month, as did the Nissan LEAF. In fact, the LEAF recorded its highest one-month sales tally ever in August, as the pioneering EV delivered 2,420 units and expanded sales by 253.3 percent. Amazingly, however, the Pathfinder did even better; its 8,859 August sales were 258.4 percent better than in August 2012. As for the Altima and Rogue, the sales line of the former indicated 30,976 deliveries (+19.6 percent), with the latter achieving 17,273 sales and a 36.8 percent leap in the right direction.
Other Nissans of note among this month's gainers:
Nissan Versa: 9,991 sales, +8.8 percent
Nissan Sentra: 12,605 sales, +18.7 percent
Nissan Juke: 4,176 sales, +30 percent
Nissan Frontier: 6,588 sales, +20.6 percent
Now, as mentioned, Infiniti made a rare appearance on the positive side of the sales ledger last month, in marked contrast to its year-to-date sales decline of 6.8 percent. Here, the brand's efforts to reinvent itself, with new products following a new naming strategy, is perhaps moving the needle.
Infiniti's current line of crossovers is garnering some traction, for example, with the Infiniti QX60 selling 3,026 units in August (+27.2 percent) for a new high-water point for the seven-seat entry, and the full-size Infiniti QX80 benefiting from a 19.4 percent improvement on 1,225 sales. And now that the Infiniti Q50 is at dealerships, the division should begin seeing similar growth for its car roster.