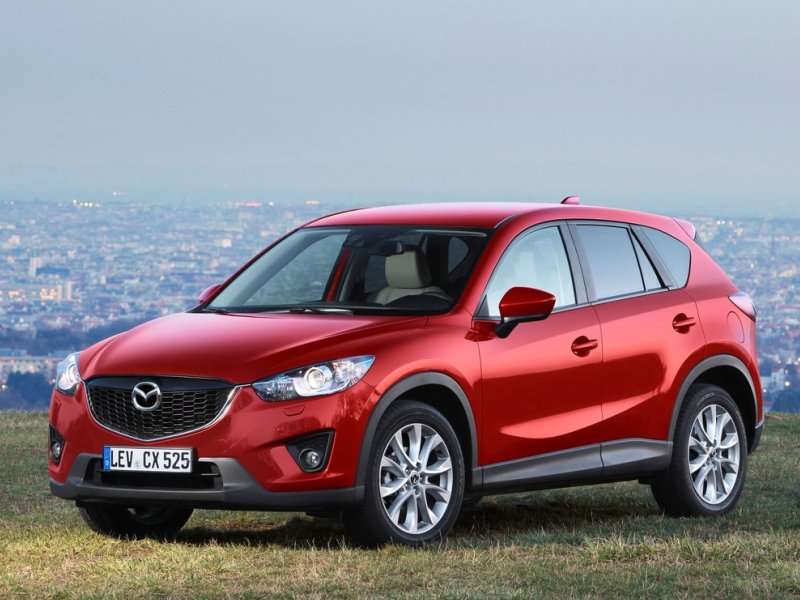 Mazda is heading into the final third of the year with much in the way of momentum, as the brand's new SKYACTIV powertrain and chassis technologies, as well as its fresh design language, are all continuing to gain converts. In August alone, Mazda sales climbed another 26.4 percent, which reflected 28,105 deliveries—the company's highest August sales total in this country since 2003. Just as importantly, almost three quarters of those sales were of SKYACTIV vehicles, like the brand-new Mazda Mazda6.
With its striking good looks and stellar fuel-economy grades—of up to 40 mpg highway—the Mazda6 was responsible for 4,249 sales last month and a jump in deliveries of 166.9 percent. And that performance is unlikely to be a mere one-off situation, at least if the Mazda CX-5 is any example. Mazda debuted the compact crossover last year as its first fully SKYACTIV-ated entry, and it doesn't seem to be in danger of a sophomore slump. In fact, the CX-5's 8,506 sales last month were a new high-water point for the vehicle, while also reflecting an 82.3 percent advance over its volume from August 2012.
The brand is clearly expecting more of the same from the Mazda Mazda3, too. It was still the automaker's No. 1 seller in August, thanks to 11,031 sales, but that was about 90 fewer than in the same month last year. On the other hand, the all-new Mazda3 didn't reach dealerships until Aug. 21, 2013, and the company notes that: "although inventory is tight, response from customers and dealers has been very positive."
So as supplies begin to loosen this month, sales should be likewise very positive for the Mazda3 in September.