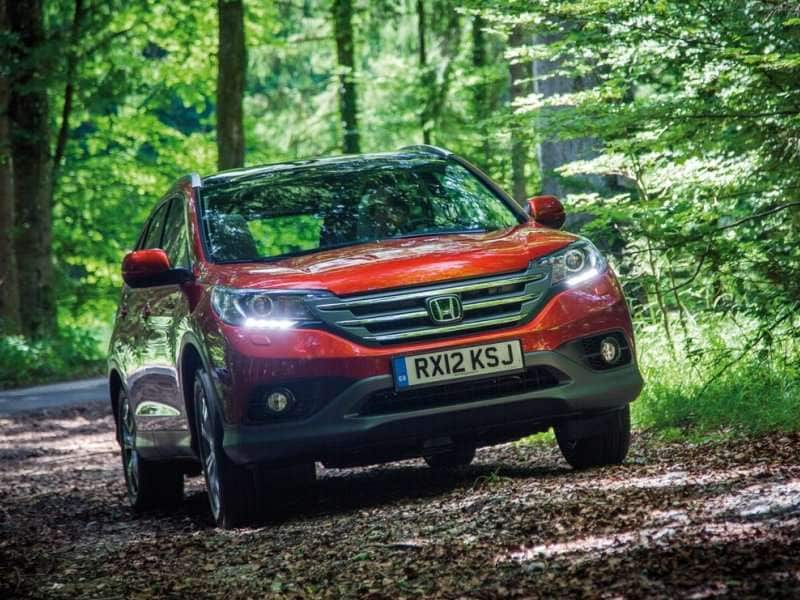 There was a lot of talk about sales returning to pre-meltdown levels last month, and that certainly proved to be an accurate assessment of Honda's performance in August. In fact, the automaker not only returned to those levels, it surpassed them, with 166,432 sales that marked an all-time August record for the company in the United States.
Now, those numbers include results from the automaker's premium brand, Acura; looking just at the Honda division, sales increased 29.1 percent—more than for any other mainstream brand last month—thanks to 149,381 deliveries. And of those, a bit more than 75 percent came from just three vehicles in the lineup:
Backed by 39,458 August sales (+8.5 percent), the Honda Civic was the best-selling compact in the country last month and the No. 2 car overall.
Right behind the Civic on the industry leaderboard was the Honda Accord, with 38,559 sales and a 10.6 percent increase.
The Honda CR-V sold more units in August than in any other month in its 17-year history, ringing up 34,654 sales (+45.1 percent) as the nation's top-selling crossover in August.
Also seeing double-digit sales advances for Honda last month were the Honda Fit (6,452 sales, +28.5 percent), Honda Pilot (14,877 sales +40.2 percent) and Honda Ridgeline (1,738 sales, +89.1 percent), as well as two surprises. Both the Honda Insight and Honda CR-Z were firmly in the black in August, with the former lifting sales 28.4 percent on 438 sales and the latter selling 483 units, for a 23.2 percent jump.
"With three of our core models topping 30,000 units and the Honda brand up more than 29 percent, our August sales definitely didn't take a break for the holiday weekend," said John Mendel, executive vice president of sales at American Honda. "We're keeping our foot on the gas as we transition into the 2014 model year including the introduction of an all-new Accord Hybrid in October."
August Auto Sales: Acura Advances 9 Percent
Acura's next-gen premium crossovers continued to find success in the marketplace as well, which is having a notably positive effect on the division's sales. Thus, the brand delivered 17,051 vehicles in August, representing a modest increase of 9 percent, but its two new crossovers each set new August benchmarks.
With just two full months of deliveries under its belt, the all-new 2014 Acura MDX set its second straight monthly volume record, this time leading the brand with 6,499 deliveries that reflected a 17.1 percent advance as compared to August of 2012. Then, the Acura RDX claimed its 16th straight monthly record by selling 4,381 units for a 49.7 percent gain. Unsurprisingly, the two also combined with the ultra-low-volume Acura ZDX to further deliver a second record in a row for the brand's "light-truck" lineup.
"More luxury SUV shoppers are choosing the Acura brand than ever before," said Jeff Conrad, vice president and general manager of Acura sales. "RDX is unstoppable after 16 straight monthly records, and the all-new MDX is already proving it's the one to beat, setting records in its first two full months of sales."