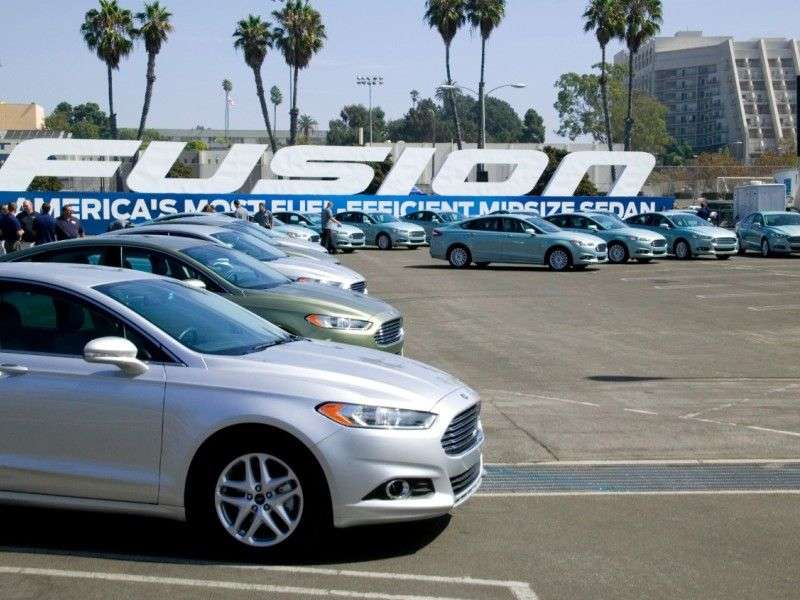 2014 ford fusion
The Ford Fusion has proved to be a big surprise in the midsize sedan class, giving the likes the of Toyota Camry, Honda Accord, and Nissan Altima a real challenge in the sales chart. Case in point: the month of August, where the the Ford Fusion almost crept up to the 30,000 sales mark with 29,452 units, an increase of 19.5 percent.
As for the Ford Motor Company as a whole, August sales reached 222,174 units, an increase of 0.4 percent. For the year, Ford stands at 1,704,442 units, an decrease of 0.2 percent.
"Both Fusion and Escape set records in August, each continuing on a strong pace toward 2014 being a best-ever sales year. It also was another solid month for F-Series, which again topped 60,000 sales and maintained its lead as the best-selling pickup in the U.S," said John Felice, Ford vice president of U.S. Marketing, Sales and Service.
The Escape had its best-ever August with 28,996 units sold, an increase of 8.5 percent. Meanwhile the F-Series saw a slight decline of 4.2 percent to 68,109 units. Ford's aging Explorer continued to do well on the sales chart with 17,748 units sold for the month, an increase of 25.4 percent.
Despite a few months of sales increases, August saw Lincoln fall slightly with a 0.6 percent decrease to 8,146 units. Part of the decline was due to the MKS, which posted a massive 48.4 percent drop to 585 units. One bright note was the new MKC crossover, which saw sales of 1,760 units.