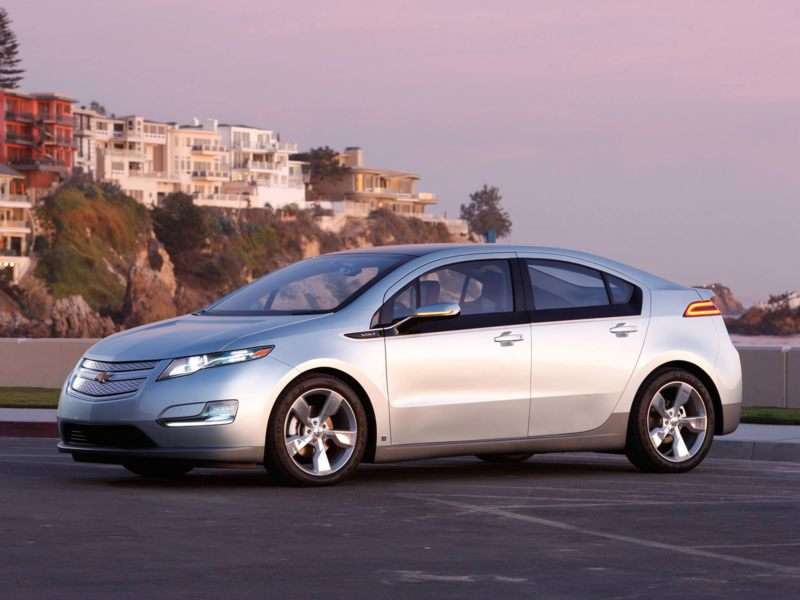 Even after the industry posted sizzling August sales numbers that included a 17 percent increase in volume for the month, demand for alternative-fuel vehicles—EVs, hybrids and diesels—continues to be even hotter. In fact, relying on data from HybridCars.com, the August sales lines for those segments were:
Electric vehicles (including plug-in hybrids)—11,363 sales, up 141 percent
Hybrids—53,020 sales, up 38.1 percent
Diesels—16,002 sales, up 41.8 percent
And even though some of this increase in volume reflects the increased number of alt-fuel entries on the market, it's worth noting that two veterans of the modern-day EV segment, the Chevrolet Volt and Nissan LEAF, both scored their best single-month sales totals ever in August. The Tesla Model S probably could have accomplished the same feat, only production is limited and its approximately 1,700 sales last month essentially represents the car's sales ceiling. (Remember, it also represents an estimate, since Tesla doesn't publish monthly sales figures.)
Be that as it may, the EV programs even at some of the bigger automakers are pretty small at this stage, and that's another factor in the sharp falloff in sales once you get past the first four spots on the monthly EV leaderboard. Speaking of which, here's the August top 10:
Chevy Volt—3,351 sales, +18.4 percent
Nissan LEAF—2,420 sales, +253.3 percent
Toyota Prius Plug-In—1,791 sales, +71.1 percent
Tesla Model S—1,700 sales, +2,294.4 percent
Ford C-MAX Energi—621 sales in its first August
Ford Fusion Energi—600 sales in its first August
Toyota RAV4 EV—231 sales in its first August
Smart Electric Drive—182 sales, +18,100 percent
Ford Focus EV—175 sales, +414.7 percent
Chevy Spark EV—102 sales in its first August
A further fun factoid: Since Smart sold 993 total vehicles in the U.S. in August, its EV sales accounted for an impressive 18.3 percent of its overall deliveries—which would be the equivalent of Chevrolet selling more than 34,000 Volts last month.
August Auto Sales: Toyota Sweeps Hybrid Podium, Again
As it has for most of the year, Toyota claimed the top four spots on the hybrid sales leaderboard for August, although there was a bit of a change in the exact order: The Toyota Camry Hybrid and Toyota Prius c, in second and third places in July, swapped spots for August backed by a particularly strong performance by the latter. In fact, the city-friendly c saw enough of a sales spike to become one of just two hybrid entries to top 5,000 sales last month, with the other being the Toyota Prius Liftback—which more than tripled that mark.
A little lower in the rankings, the Ford C-MAX, despite the Blue Oval having to reduce its EPA ratings (to a still-robust 43 mpg combined), managed to increase deliveries last month by 6.4 percent over its July total, and slotted into the August hybrid sales top 10as follows:
Toyota Prius Liftback—16,157 sales, +21.4 percent
Toyota Prius c—5,478 sales, +59.8 percent
Toyota Camry Hybrid—4,729 sales, +23.2 percent
Toyota Prius v—3,932 sales, +18.3 percent
Ford Fusion Hybrid—3,694 sales, +244.9 percent
Ford C-MAX—2,411 sales in its first August
Hyundai Sonata Hybrid—2,303 sales, +30.4 percent
Lexus CT200h—1,784 sales, +21.2 percent
Kia Optima Hybrid—1,601 sales, +76.5 percent
Lexus ES Hybrid—1,600 sales, +92.5 percent
Outside the 10-best hybrid performers, the VW Jetta Hybrid earned 712 sales in its first August on the market, while the Honda Civic Hybrid, Honda Insight and Honda CR-Z each increased deliveries by more than 20 percent last month, although their combined sales total was under 1,600 units.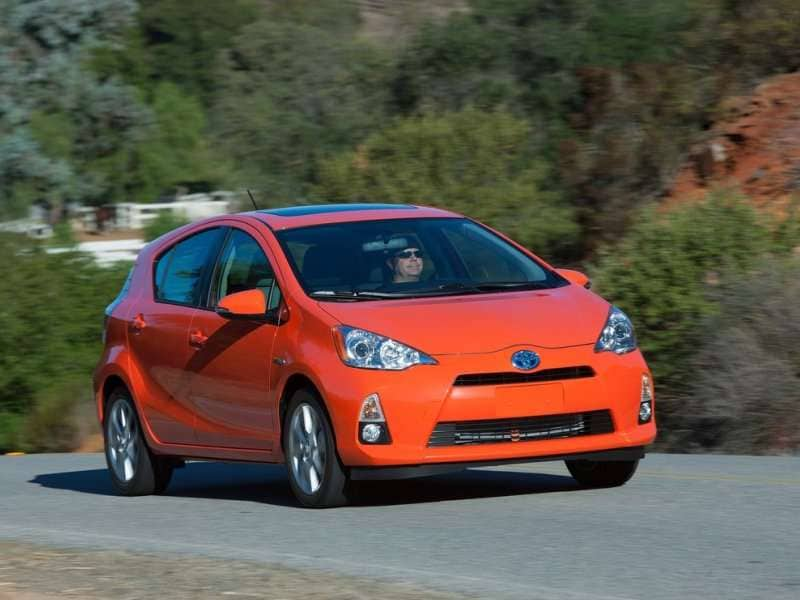 August Auto Sales: Mercedes on the Move with Diesel SUVs
The Volkswagen Group remains firmly in control of the diesel top-10 list, with a trio of VW vehicles and a pair of Audi products making up half of the roster, and that's before the latter brand's new wave of TDI clean-diesel entries gets to dealerships in full force. But how long that kind of domination lasts is an open question, especially with demand surging for the diesel versions of the new Mercedes SUVs.
The Mercedes-Benz GL350 BlueTEC, for example, went from 13th in the sales rankings in July to the No. 4 spot in August, while the bigger Mercedes-Benz ML350 BlueTEC jumped from 11th to 8th. And another premium German SUV, the Porsche Cayenne, clearly has found an audience for its diesel powerplant here in the United States. Just last month, along with enjoying a sales advance of 85.6 percent, the Cayenne diesel accounted for more than 33 percent of the nameplate's total sales.
Also, the Chevy Cruze retained its place on the top-10 diesel sales list by increasing deliveries 23.9 percent over its July total in its first year at dealerships.
August's 10 best-selling diesel-powered light-duty vehicles were:
VW Jetta—5,876 sales, +32.9 percent
VW Passat—4,470 sales, +74.4 percent
VW Golf—803 sales, -36.7 percent
MB GL—692 sales, +69.2 percent
Porsche Cayenne—555 sales, +85.6 percent
Audi Q5—490 sales in its first August
BMW X5—488 sales, -42.6 percent
MB ML—432 sales, +62.1 percent
Chevy Cruze—430 sales in its first August
Audi Q7—379 sales, +107.1 percent