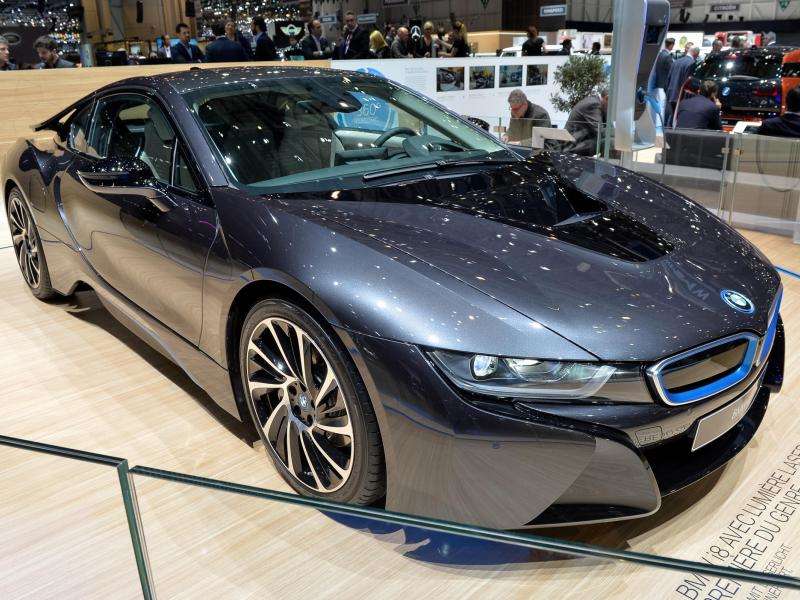 2015 bmw i8
BMW's i lineup has hit the ground in the U.S. with i3 sightings becoming more abundant and the i8 beginning to flow into dealers. August saw BMW dealers move 1,025 units of the i3 and just 9 i8s for the month. Those figures were a key part of BMW North America's sales for August, which reached 32,220 vehicles, an increase of 5.9 percent. For the year so far, BMW of North America has moved 245,974 vehicles, an increase of 5.4 percent.
"August - and Labor Day in particular – not only mean the end of summer but they're also the transition to the very important selling season in the final four months of the year and the strong results posted by both new and pre-owned BMW are the best indicator of what we can expect. Topping 200,000 sales in the U.S. in the first eight months of this year is our new benchmark and I'm especially pleased to see the results for our born-electric BMW i3 and we look forward to the sales launch of the new M4 Convertible next month," said Ludwig Willisch, President and CEO, BMW of North America.
Over at MINI, the brand's sales for the month took a nosedive. August sales declined 16.9 percent to 5,006 units. Only one model in MINI's lineup posted a postive number, the Countryman. The four-door model saw a 47.9 percent increase to 2,412 units.