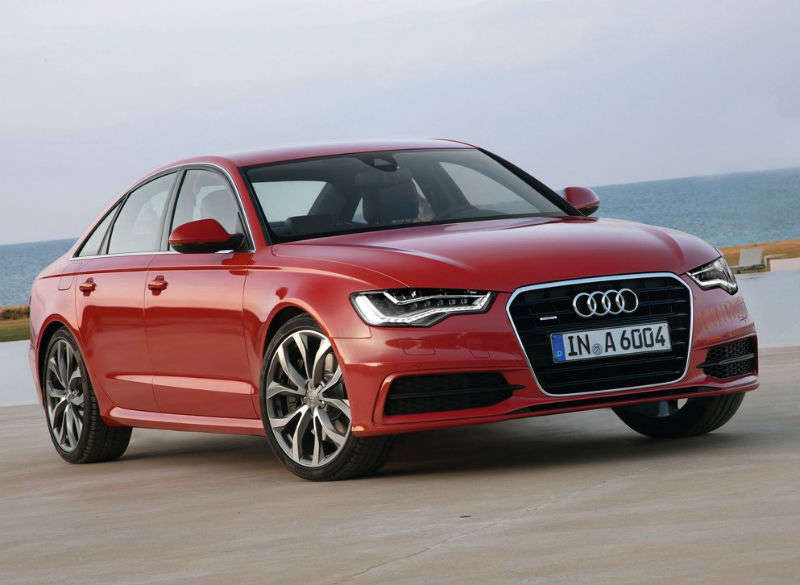 By selling 14,005 vehicles last month—21.5 percent more than in August 2012—Audi has achieved a Gehrig-esque streak of 32 straight months of sales records. Setting the pace once again: The Audi Q5, which notched a record of its own in August on the strength of 3,845 sales; that tally was 91.6 percent higher than in the same month last year, meaning that the Q5 also led Audi in terms of sales growth once again.
The four-rings brand also found more success with the Q5's larger sibling, the Audi Q7. After an August in which the Q7 delivered 1,478 units and a 55.4 percent spike in volume, it's now ahead of last year's sales pace by 49.2 percent. Further enjoying double-digit sales increases in August were:
Audi A6—2,110 sales, +34.5 percent
Audi A8—539 sales, +14.7 percent
Audi allroad—456 sales, +12.9 percent
Audi R8—76 sales, +65.2 percent
Audi as a whole surpassed a significant milestone last month, too, topping the 100,000-sales barrier for the year with four months of 2013 still to come.
"Audi needed just eight months to top 100,000 U.S. sales, a level that required a full year as recently as 2010," said Mark Del Rosso, executive vice president and chief operating officer for Audi of America. "Previously, Audi had never approached that sales milestone in its 40-year history, proof positive of the sales momentum our brand has rapidly built in this competitive luxury market."
Finally, it's worth noting that Audi's certified pre-owned program set an all-time sales record in August as well, with 3,651 deliveries and an 8.5 percent jump in volume.