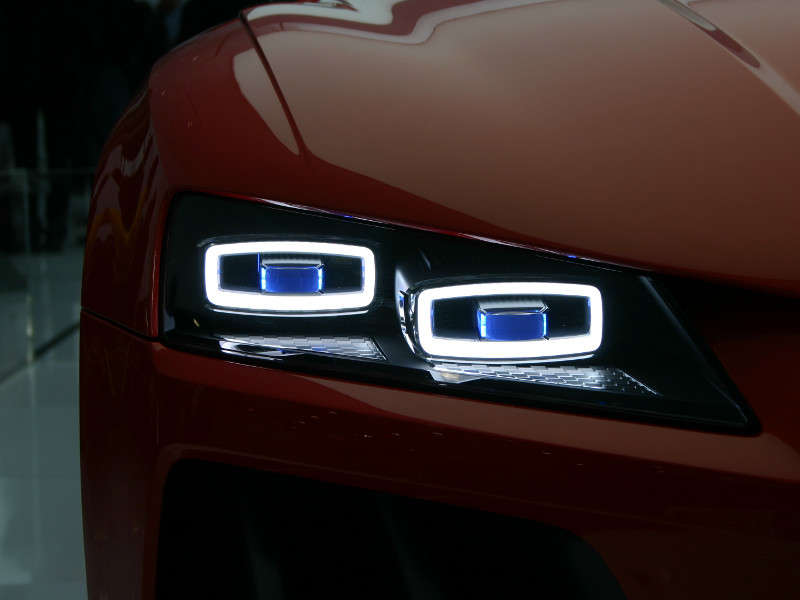 The Audi matrix LED headlights are high beam headlights that are always activated. When oncoming vehicles are detected individual LEDs turn off so that the drivers are not blinded, while the remaining LEDs light up the rest of the area brightly. The matrix LEDs are currently available in Europe on the Audi A8, however they are not yet available here due to current headlight restrictions.
The laser lights are actually lasers behind an advanced lens used as high beam headlights, with LEDs providing the low beam function. These lights can project up to 1600 feet and are said to be brighter, sharper, and more efficient than LEDs. Audi will implement the lights in their R18s used in endurance racing, and will be the first manufacturer to put them into production.
Why the Audi matrix LED and laser lights are important:
Both of these headlight technologies improve the safety of both the people in the car and pedestrians by allowing the driver to see obstacles before they normally would. With traditional headlights a driver needs to switch off the high beams whenever other traffic is around, severely reducing the amount of light in front of them when only the small reduction used by the matrix system is necessary. The laser lights will give drivers more time to react to upcoming issues while also using less power, an issue particularly important with electric vehicles.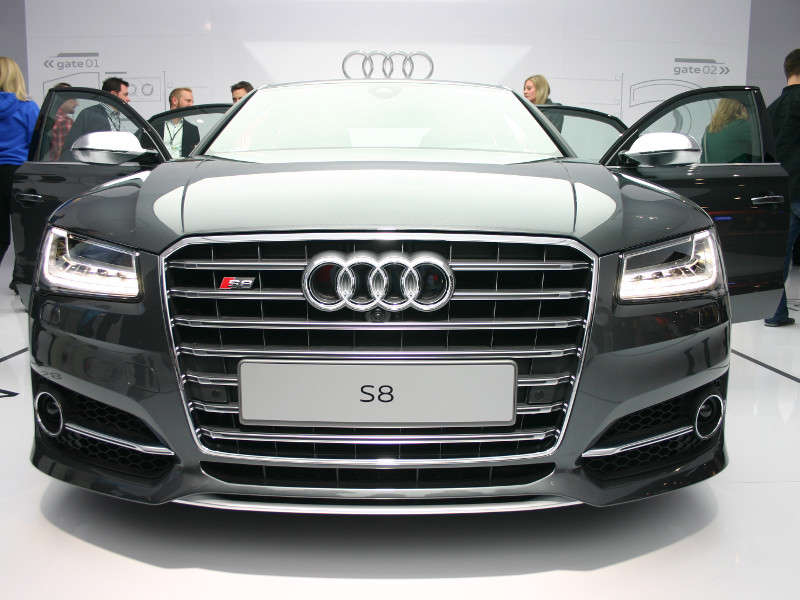 What Autobytel thinks about the Audi matrix LED and laser lights:
Headlights have come a long way since the first gas lamp 'headlights' were first introduced but there is still room for improvement. The glare caused by drivers who don't dim their high beams can be not only annoying but also dangerous, and we are in favor of any technology that reduces this issue. Being able to see better while driving at night should lead to reduced eyestrain, less people who aren't comfortable driving in the dark, and fewer accidents. We look forward to the arrival of these technologies, but first the existing headlight laws will need to be updated so that these systems become legal.