Help Former Military Technicians Become Audi Certified Technicians, Shop Foremen, and Service Consultants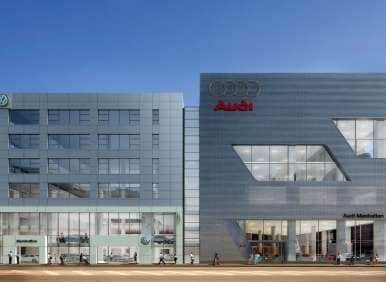 Audi has announced a new program called Veterans to Technicians which hopes to bring former military technicians to service jobs at its dealerships across the U.S.
"Our nation has invested significant sums to train Veterans in technical fields, leadership skills and uncompromising values. That means former members of the armed forces are ideal candidates for the opportunities Audi and its dealerships offer. As the Audi footprint grows in this crucial market, and as our cars become more complex, it is imperative to help our 276 U.S. dealers identify and recruit highly skilled service employees," said Reinhard Fischer, Director of Strategy, Audi of America.
Audi teamed up with Calibre, a Virginia-based management and technology services company that helps the US Department of Defense and the Department of Veterans Affairs in their efforts to support veterans transitioning to civilian life.
The Veterans to Technicians program begins with Calibre handling the outreach to military service alumni groups, as well as public and private groups that support military veterans. From there, veterans must go through a screening process to see if they are a good fit. After this, veterans are hired by an Audi dealer and go through a two-week training program to get them up to speed.
"There are tremendous opportunities to match Veterans who have worked on the world's most sophisticated systems with dealerships delivering the world's most sophisticated cars. There should be no shortage of high-energy, experienced, and technically knowledgeable Veterans who possess a strong maintenance background and are willing to step up to the challenge of a rewarding new career and push their performance to the limits with Audi," said Bernie Hyland, program manager with CALIBRE.