Georgia Capital Is Biggest U.S. LEAF Market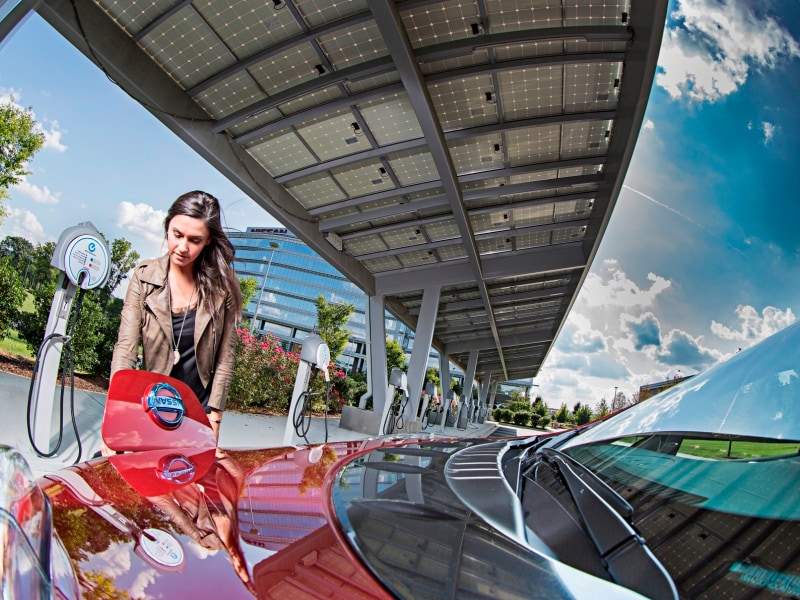 2015 nissan leaf
Already the No. 1 market in the country for the 2015 Nissan LEAF, Atlanta will now offer yet another advantage for Nissan's EV owners: two years worth of free public charging as part of the automaker's increasingly extensive "No Charge to Charge" program. The effort is retroactive to Nov. 1, 2014, and provides new drivers with complimentary access to more than a dozen quick chargers located throughout the greater Atlanta area. There, folks can fill up from a zero charge to about 80 percent of capacity in fewer than 30 minutes; that's enough for more than 67 miles of all-electric driving (based on an EPA-certified range of 84 miles for a fully charged 2015 Nissan LEAF). 
Said Brendan Jones, director of Nissan Electric Vehicle Sales and Infrastructure: "Atlanta is America's biggest market for LEAF, and access to free public charging can enhance the convenience of driving an electric car and motivate additional consumers to make the switch to Nissan LEAF. As the top-selling electric car brand, Nissan is actively working with key partners to ramp up charging infrastructure in Metro Atlanta to make more charging options available for the thousands of area LEAF owners."
Atlanta and the state of Georgia are doing their share to boost EV sales as well, with the latter offering a $5,000 tax credit on the purchase of a new 2015 Nissan LEAF. And that's on top of the federal tax credit of $7,500, which can bring the net cost of the 2015 Nissan LEAF down to about $16,510 for Georgia residents.
Of course, it's also worth noting that the 2015 Nissan LEAF does have a bit of a hometown advantage in the Atlanta area, since Nissan manufactures both the car and its battery pack in Georgia, at its production facility in Smyrna.