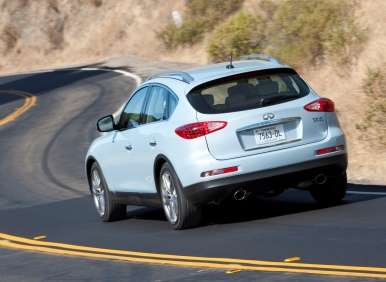 The luxury SUV world can be divided neatly down the middle between people movers that could be considered 'athletes' and burly haulers that more accurately qualify as 'power lifters.' Although there is definitely some overlap between the two categories when it comes to capability, and a heaping helping of luxury gear is available across the board, there are some definite differences between svelte, sporty crossovers and hefty truck-like SUVs.
Let's compare and contrast eight different luxury sport-utility vehicles by taking a look a one athlete and one power lifter from four leading premium brands.
1. 2012 Infiniti EX
The 2012 Infiniti EX has been called everything from a crossover to a tall wagon thanks to its almost car-like profile and nimble, responsive chassis. The five-passenger Infiniti EX provides just under 50 cubic feet of total cargo space with the rear seats folded forward, but its sedan-based platform and light curb weight also offers cornering fun and a rear-wheel or all-wheel drive experience that is a delight once the road turns twisty. It also doesn't hurt that the EX comes with a 3.5-liter liter V-6 engine that is good for 297 horsepower and 253 lb-ft of torque, as well as a standard seven-speed automatic transmission.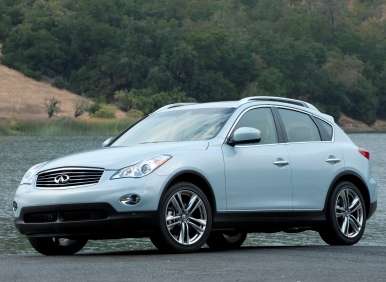 2. 2012 Infiniti QX
The 2012 Infiniti QX is the burly big brother to the Infiniti EX. With a road presence that is downright imposing, it's impossible to miss the Infiniti QX's bulk as it motors down the boulevard. Eight passenger seating and 112 cubic feet of cargo room underscore just how large the full-size SUV really is, and the vehicle's 8,500 lbs of towing capacity are made possible in part by a 5.6-liter V-8 engine. The unit is rated at 400 horsepower and 413 lb-ft of torque and is shifted through the same seven-speed tranny found in the EX. Should the need to venture off of the beaten path ever arise four-wheel drive is also available on the QX's options sheet.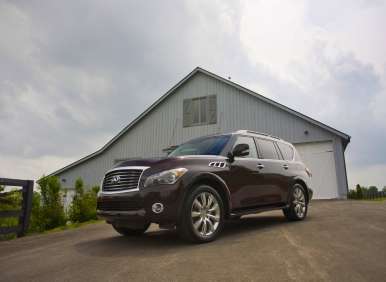 3. 2012 Lincoln MKX
The 2012 Lincoln MKX is a sleek mid-size crossover that prides itself on a smooth ride, a range of high tech features and the ability to swallow either five passengers or 69 cubic feet of total cargo space. The Lincoln MKX is one year out from a comprehensive redesign, and the vehicle now offers much more competent road-holding when compared against previous models. Under the hood the MKX sports a 3.7-liter V-6 engine that is rated at 305 horsepower and 280 lb-ft of torque, and both front and all-wheel drive models benefit from a six-speed automatic transmission.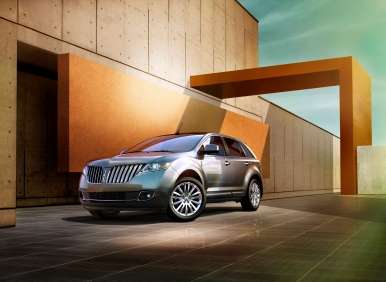 4. 2012 Lincoln Navigator
The 2012 Lincoln Navigator represents the latest in a long line of luxury SUVs that dates back to the very beginning of the premium truck craze. The Lincoln Navigator has always been about combining comfy accommodations for eight passengers with a cavernous interior storage capacity of up to 128 cubic feet (when ordered in extended L trim). The Navigator also scores big when it comes to towing, as the SUV is rated to haul as much as 9,000 lbs of trailer weight. A 5.4-liter V-8 engine lives between the Lincoln's front fenders, and in both rear-wheel and four-wheel drive trim the unit delivers 310 horsepower and 365 lb-ft of torque.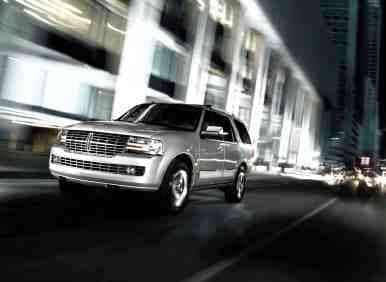 5. 2012 Lexus RX
The 2012 Lexus RX has long been one of the most popular vehicles in the Japanese luxury brand's lineup, and spending some time within its comfortable and refined cabin quickly reveals why this is the case. Although not a canyon carver, the Lexus RX is definitely the most nimble SUV in the automaker's lineup, a feat that it accomplishes without sacrificing comfort or practicality (including five passenger seating and 80 cubic feet of total cargo space). The RX's 3.5-liter V-6 delivers a healthy 270 horses and 248 lb-ft of twist, and all-wheel drive can be included with the crossover as an option. A six-speed automatic transmission is the only gearbox available with the Lexus suv.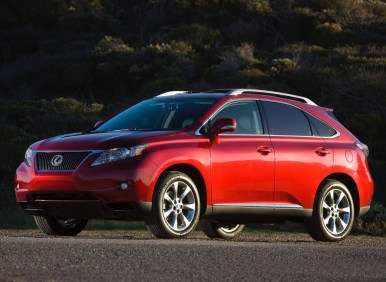 6. 2012 Lexus LX
The 2012 Lexus LX is a rugged full-size luxury SUV that is based on the bones of one of the world's most respected off-road platforms - the Toyota Land Cruiser. The Lexus LX manages to smooth out what few rough edges the Land Cruiser might have (in the form of an available adaptive suspension system and extensive sound insulation), but it remains an extremely useful seven passenger SUV that is close to unstoppable on the trail thanks to its advanced full-time four-wheel drive system. The Lexus LX is powered by a 5.7-liter V-8 that grinds out 383 horsepower and 403 lb-ft of torque, managed by a six-speed automatic transmission. All of that grunt gives the LX 8,500 lbs of towing capacity to go with its 83 cubic feet of total cargo space.
7. 2012 Cadillac SRX
The 2012 Cadillac SRX is another wagon-esque crossover that rewards drivers with a degree of handling prowess that is surprising from such a large vehicle. The Cadillac SRX provides seating for five as well as 61 cubic feet of cargo space, along with access to the 308 horses locked up inside its 3.6-liter V-6 engine. Also capable of generating 265 lb-ft of torque, this unit matched with a six-speed automatic transmission and can be equipped with all-wheel drive. A sport suspension system - available through the selection of the Performance trim - adds adaptive shock absorber and quicker steering to the SRX's dynamic mix.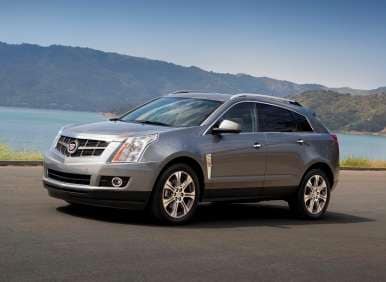 8. 2012 Cadillac Escalade ESV
The 2012 Cadillac Escalade ESV is the largest iteration of the pioneering luxury SUV, and this enormous three-row, eight passenger beast is filled to the brim with almost every premium feature and convenience technology imaginable. Combined this with the Cadillac Escalade ESV's 137 cubic feet of total cargo space and 8,000 lbs of towing capacity and it becomes clear which model handles the heavy lifting in the domestic brand's lineup. The Escalade ESV is propelled by a 6.2-liter V-8 engine that pushes out 403 ponies and 417 lb-ft of torque, and a six-speed automatic transmission is included as standard equipment. Buyers can choose between rear-wheel and all-wheel drive versions of the beefy SUV.