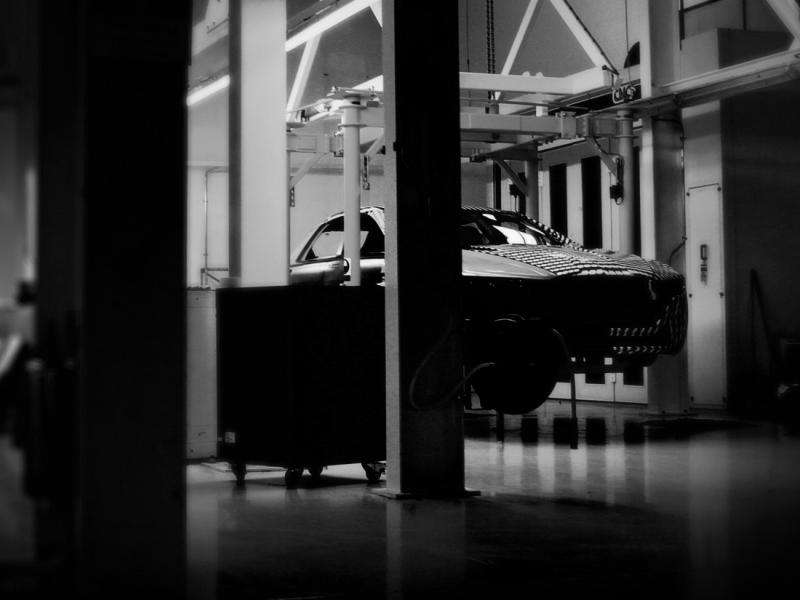 Mention Aston Martin to someone and they'll likely respond with something to the effect of "...the vehicle that James Bond drove." While that is true, the British sports car maker is also known for building some of sexist and most powerful sports car on the planet. But there is another side to Aston Martin that not many people know about. Back in the seventies, Aston Martin built a luxurious sedan named the Lagonda. The wedge shaped sedan featured a number of technological advances such as carbon fiber body panels and digital gauges. Now, it's making a comeback.
This past week, Aston Martin unveiled a teaser shot of the upcoming Lagonda sedan. The high-performance sedan takes some inspiration from the previous Lagonda model with an angular front and a tapered, fastback-like rear end while still retaining the requisite Aston Martin design cues such as the grille and rear LED taillights. The new Lagonda will utilize Aston Martin's VH platform which underpins all of the company's current lineup, and the body will be made out of carbon fiber. No mention of what will power the Lagonda, but a V12 of some kind is the likely candidate.
Aston Martin says the new Lagonda will only go sale in the Middle East, and purchase can be made by invitation only. No pricing has been announced, but expect it to be very high.
"The debut of this luxury super saloon in the Middle East market will be an exciting moment not only for Aston Martin, but for discerning customers who are seeking the ultimate in luxury and personalisation. The new model, like its exclusive siblings the One-77 and V12 Zagato, has been created as a piece of exceptional automotive art. It has been designed and developed entirely in keeping with the spirit and ethos of previous Lagonda super saloons – notably the William Towns Lagonda – and as a tribute to this car it proudly bears the Lagonda nameplate," said Aston Martin Design Director Marek Reichman.