Not Coming To The U.S. Anytime Soon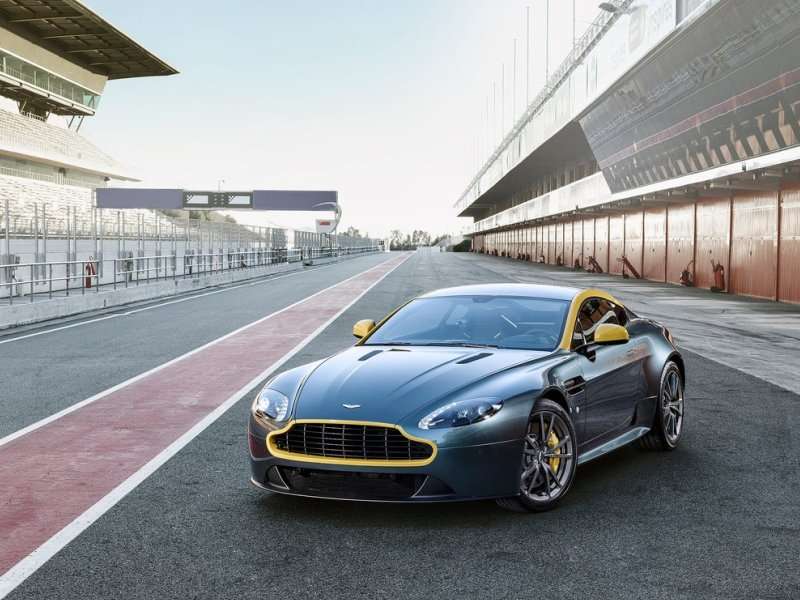 The Geneva Motor Show makes anyone who is a car fan in the United States very jealous of the European marketplace. Case in point: the two surprises Aston Martin has planned for the show. This year, the big reveal will center around two special edition models and before you ask, neither one will be coming to the United States. 
First up is the V8 Vantage N430. The N430 takes its name from the British automaker's 'N' series of endurance race cars. It begins with a two-tone color scheme with bright accents around the opening for the front grille, side mirrors, and roof pillars. Certain parts of the exterior such as the grille, window trim, and exhaust tips are blacked out.
Power comes from a retuned 4.7L V8 engine that produces 430 horsepower, which is a ten horsepower increase from the standard V8 Vantage. Aston Martin has also worked on dropping forty pounds off the N430's curb weight by using carbon-fiber and Kevlar in the seats, as well as a set of lightweight, ten-spoke wheels. This helps the V8 Vantage N430 reach 60 MPH in 4.6 seconds and achieve a top speed of 190 MPH. The engine can be paired with a six-speed manual or a seven-speed automated manual transmission.
"N430 is all about bringing track-honed excitement to the road in an accessible, emotionally engaging, and authentically 'analogue' way. The dynamic exhilaration of Vantage is the perfect complement to the eye-catching looks of the N430," said Ian Minards, Director of Product Development at Aston Martin.
The V8 Vantage N430 will be available as a coupe or roadster, and will go on sale in Europe in September.
The other showing Aston Martin has planned is the DB9 Carbon Black and Carbon White special editions. This special edition is focused on "style and visual drama," and not necessarily improving the DB9's performance. Both models feature a number of carbon fiber parts, including the diffuser, housings for the side view mirrors, side strakes.
The real difference between the two special edition models, as you may have guessed, is the exterior color. The Carbon Black incorporates numerous dark accents with a black color for the exterior and interior. The Carbon White keeps the dark accents and interior, but comes in the Stratus White color for contrast.
The DB9 Carbon Black and Carbon White are only available via special order at an Aston Martin dealer.