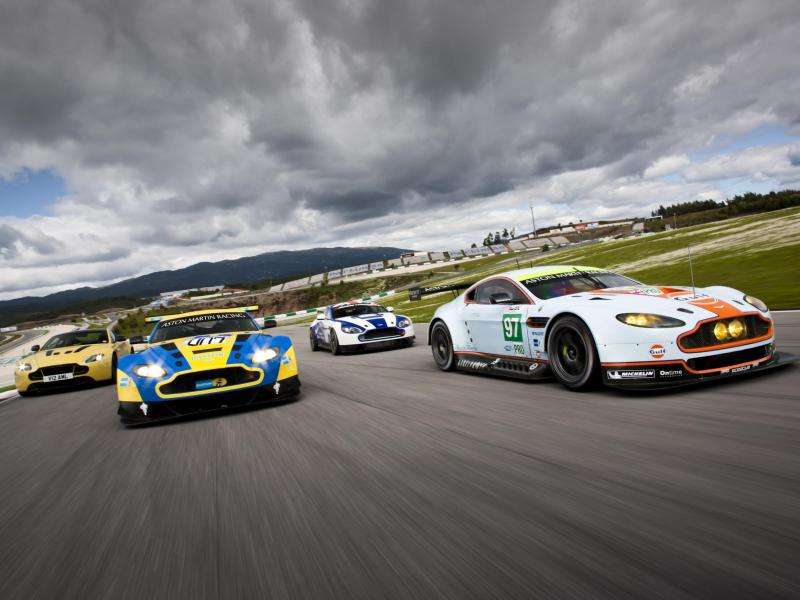 Since 2006, Aston Martin has viewed the grueling Nürburgring 24 Hours as an intensive product proving ground and a way of intensely testing their vehicle lineup. The automaker has announced they'll be competing in this year's 24 hour race with four different vehicles in three classes.
The first two vehicles that will take part are two variants of the recently-announced Vantage N430. The N430 utilizes a 4.7L V8 engine that makes around 430 horsepower and both vehicles are mostly stock, aside from the safety enhancements needed for the race. The first N430 will be driven by Aston Martin's Nürburgring Test Center director, Wolfgang Schuhbauer, former CEO Dr. Ulrich Bez, and Australian racing drivers Mal Rose and Peter Leemhuis. Driving the second N430 will be Aston Martin development drivers Oliver Mathai and Andreas Gülden, and British automotive writers Chris Harris and Dickie Meaden.
Alongside the two Vantage N430s, Aston Martin will also enter a V12 Vantage and a V12 Vantage GT3 race car that will try to take home the overall win.
"The Nürburgring 24 Hours is one of the most challenging races in the world," Aston Martin motorsport chief John Gaw said in a statement. "Aston Martin has an exceptional 100 percent finishing record in the race and our aim with the GT3 is not only to maintain this, but to give our all to challenging for the race win."