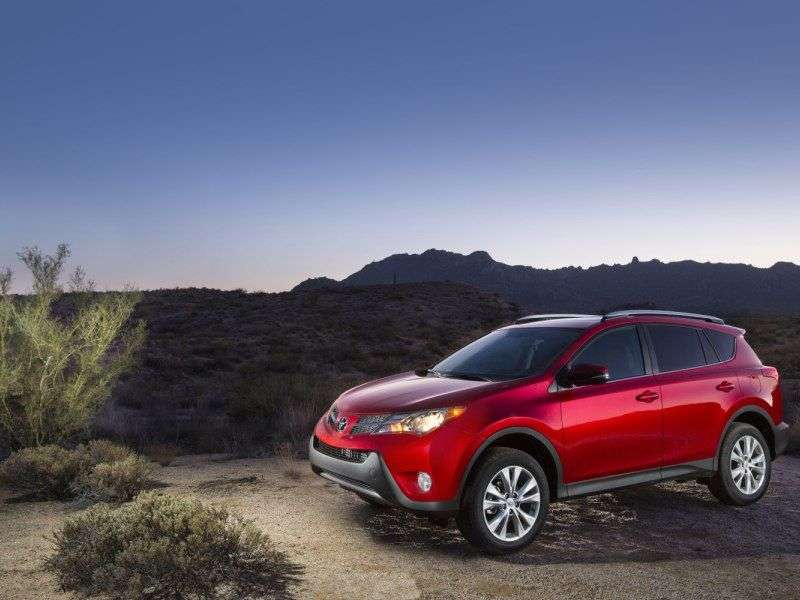 Consider the following from Toyota's April sales:
RAV4 was the best selling utility vehicle for the month with 18,834 units
FJ Cruiser posted a 508 percent increase in March
Highlander crossover moved 12,507 units for the month, up 12.7 percent.
Toyota's pickup lineup saw a monthly increase of 13.4 percent.
Lexus GX saw sales of 1,639 units for March, more than double the sales when compared to last year.
This is the big story for Toyota's April sales as trucks propelled the company towards positive sales for the month. With 199,660 vehicles sold for the month, Toyota saw increase of 13.3 percent in April. For the year, sales are up 2.1 percent to 720,657 vehicles.
"Sales momentum from March rolled into April pushing the industry to its best back-to-back monthly sales pace since fall of 2007," said Bill Fay, Toyota division group vice president and general manager. "For Toyota, truck sales continue to soar. Tundra is a highlight with double-digit gains as comfort, safety and technology of the all-new model remain a strong draw for consumers."
Unlike pickups and SUVs, however, Toyota's passenger car lineup saw a large decline. Most of their models (aside from the Camry and Corolla) posted losses ranging from 8.1 percent for the Avalon to 29.8 percent for the Yaris. Still, overall the brand saw sales of 176,495 units for the month, up 11.7 percent.
At Scion, the declines continue. The brand posted a 5.5 percent decrease in sales to 5,386 units. The only bright spots for the month were the xD (up 3.7 percent for the month) and tC (sold 1,603 units for the month). Some good news for the Scion lineup is that the brand plans on showing a brand new model at the 2014 LA Auto Show in November.
Heading over to Lexus, they posted April sales of 23,165 units, an increase of 23.1 percent. Much like Toyota, Lexus' utility vehicles were up 25.1 percent, helping bump sales that much more. Also seeing a nice bump in sales was the GS sedan. It posted a 21.4 percent increase in sales to 1,500 units for the month.