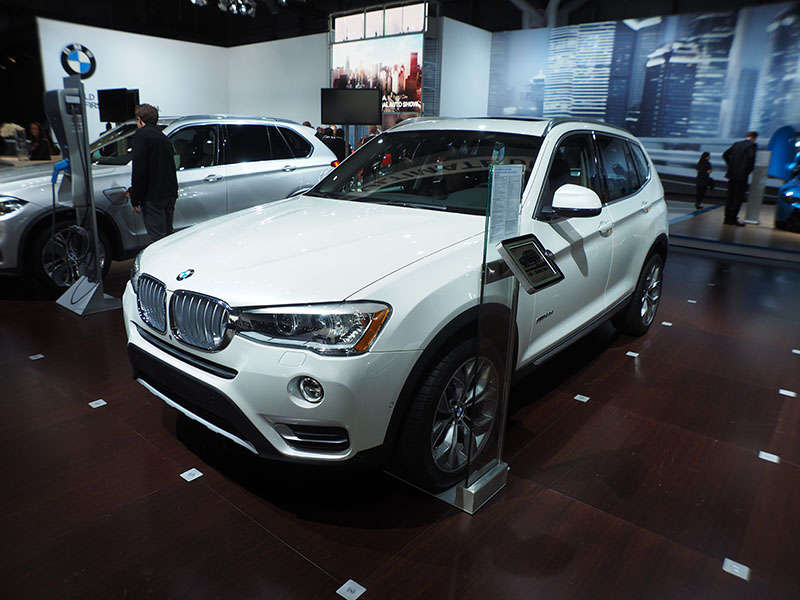 The trend of BMW faring well and MINI declining severely in sales continued into April. BMW reported April sales of 25,202 vehicles, an increase of 8.5 percent. Meanwhile, MINI posted a 24.1 percent drop during that same time with sales reaching 4,390 vehicles. As a whole, BMW of North America reported sales of 29,592 vehicles, up 2 percent from last year.
So why is MINI struggling? Well four models in the lineup; Cooper, Cooper Convertible, Coupe, and Roadster posted double digit losses for the month. The largest losses go to Roadster (down 55.5 percent) and Coupe (down 52.4 percent). A bright spot for MINI was the Paceman which saw 169 units leave dealers this month, an increase of 77.9 percent. MINI dealers are hoping the new Cooper, which is coming soon, will help them get out of this slump.
For BMW, it was their crossover lineup that was the big story in April sales. The X3 and X5 posted large increases for the month. The X5 saw sales of 4,393 units, up 27.6 percent. The X3 saw a 85.2 percent increase for the month to 3,544 units.
"April started and ended strong, which is not typical with spring break, holidays, and taxes due during the month," said Ludwig Willisch, President and CEO, BMW of North America. "The increasing momentum including launch of new diesel models in the X3 and 7 Series and the first sales this month of the born-electric BMW i3 gives us considerable optimism for May and June."