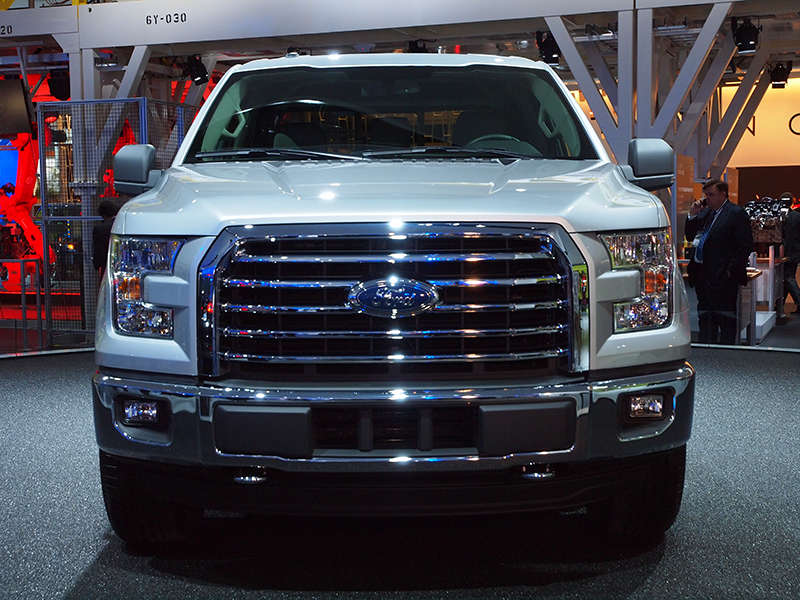 Photo by Megan Green
The Ford F-Series pickup has continued its reign as both the best selling model in the Ford Motor Company lineup as well as the best-selling vehicle in the United States. With 63,837 units sold for the month, the F-Series posted an increase of 7.4 percent, making last month the best April for truck sales since 2006.
Unfortunately, the F-Series' sales weren't enough to prevent Ford from posting a 0.7 percent drop in April, with sales of just 211,126 vehicles. Year to date sales stand at 793,884, down 2.1 percent when compared to the same time last year. What happened?
To begin, Lincoln posted April sales of 6,803 vehicles, a drop of 10.7 percent. The MKZ sedan, which has been the bright light for the brand, posted a huge loss of 23.9 percent for the month. Sales stood at 3,054 units. One bright spot for the brand wass that year-to-date sales are up 20.8 percent to 28,406 units.
The other cause of Ford's drop is due to their passenger car lineup. For the month, the lineup posted sales of 67,508 units, a drop of 8.5 percent. The C-Max and Focus posted the largest losses for the month. The Focus saw a 15.3 percent drop to 19,104 units, while the C-Max posted a 41.5 percent drop to 2,111 units.
Other key takeaways from Ford's April sales:
Fusion posted the smallest decrease in sales with a 1.1 percent drop.
Surprise! The Expedition was up 35.2 percent, with 3,784 units finding a home.