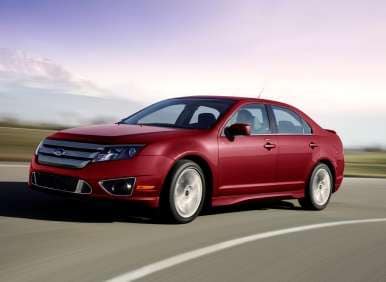 April was a very good month for the Ford Motor Company. Sales for the month totaled 212,584 units, an increase of 17.9 percent. Total sales for the year stand at 811,067 units, an increase of 12.7 percent.
Not surprisingly, the big sellers for Ford were the F-Series (59,034 units, increase of 24.4 percent), Fusion (26,722 units, increase of 23.7 percent), and Escape (25,826 units, increase of 52 percent). Surprising was the 33.6 percent drop in sales for the seven-seat Flex crossover this month.
"We are working harder than ever to keep pace with record demand for our all-new, fuel-efficient Fusion and Escape – with sales growth particularly strong on the coasts. F-Series pickups also continue to build on their momentum as the housing and construction industries rebound," said Ken Czubay, Ford vice president, U.S. Marketing, Sales and Service.
Meanwhile at Lincoln, April brought some much needed good news. The new MKZ has started to arrive at dealers in large amounts and is selling in record numbers, 4,012 units to be exact. Still the rest of Lincoln's lineup isn't doing so hot, with most models seeing a drop in sales this month.