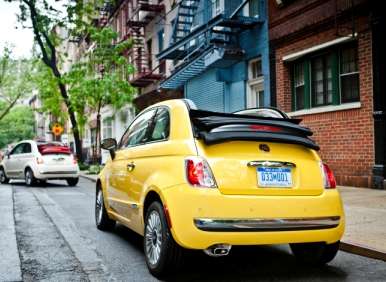 The short story here: "Chrysler Group's best April sales in six years helped to maintain our sales momentum and drove us to our 37th consecutive month of year-over-year sales gains," according to Reid Bigland, head of U.S. Sales for the company. "Our sales last month were solid across the board with seven Chrysler Group vehicles recording their best April sales ever."
Among them:
Fiat 500—3,899 sales, plus 1 percent
Jeep Compass—4,465 sales, plus 23 percent
Jeep Wrangler—13,445 sales, plus 10 percent
Dodge Challenger—4,804 sales, plus 17 percent
Dodge Journey—6,782 sales, plus 14 percent
Dodge Ram Cargo Van—715 sales, plus 110 percent
In addition, the compact Dodge Dart joined that club by delivering 8,099 units in its first April on the market, a mark that reflected the Dart's highest monthly sales total since it launched.
Backed by those numbers, the automaker as a whole brought in 156,698 sales in April and outpaced its performance from the same month in 2012 by 11 percent. Also ringing up serious sales gains last month were:
Jeep Patriot, with sales up 10 percent on 5,792 deliveries
Jeep Grand Cherokee, as the brand's flagship garnered 15,003 sales and a 27 percent jump
Dodge Durango, enjoying a 65 percent sales spike to lead the company, while also delivering 5,386 units
Ram Pickup, again scoring as the fastest-growing full-size pickup in the country, thanks to a 49 percent sales boost and 31,409 deliveries