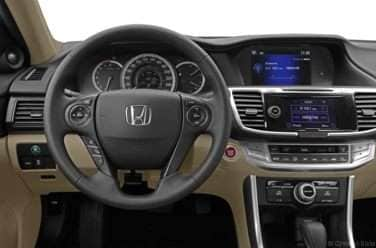 Although exact details remain sketchy, Honda has now become the second mainstream automaker to announce it would offer technology that incorporates Apple's "virtual assistant" Siri into its vehicles—starting with the 2013 Honda Accord, the all-new 2014 Acura RLX luxury sedan, and the 2014 Acura ILX premium compact sedan. (Chevrolet had previously announced that the 2014 Chevy Spark and 2014 Chevy Sonic would premiere the system for General Motors early this year.)
The new tech will allow owners with a compatible iPhone to use Siri "to perform a number of specific tasks," according to Honda, which also noted that the new feature would rely on a special "Eyes Free" mode to lessen the potential for driver distraction. As a result, users' iPhone screens will stay dark when synched to Honda and Acura vehicles, with Siri relying on its voice-recognition skills to help meet driver needs.
Now, Honda didn't provide any concrete examples of those "specific tasks," but when synched to the systems in the Chevy Spark and Sonic, Siri will be able to assist with hands-free calling, stream music from users' iTunes libraries and switch between music sources, create and listen to iMessages or text messages, and provide access to a digital calendar for keeping track of appointments. Expecting the same from the 2013 Honda Accord and the two Acura sedans, which will welcome Siri later this year as a dealer-installed option, would seem like a safe decision.
"iPhone has become so integral to people's lives that they continue to use them in their vehicles," said Vicki Poponi, assistant vice president of automobile product planning, American Honda. "Offering Honda and Acura owners Siri and its Eyes Free mode via Bluetooth is an incredible opportunity to provide next-generation connectivity and meet our customer's ever-changing needs."