M-B's 5-Seat SUV Ranks No. 1 on Annual AutoPacific Honor Roll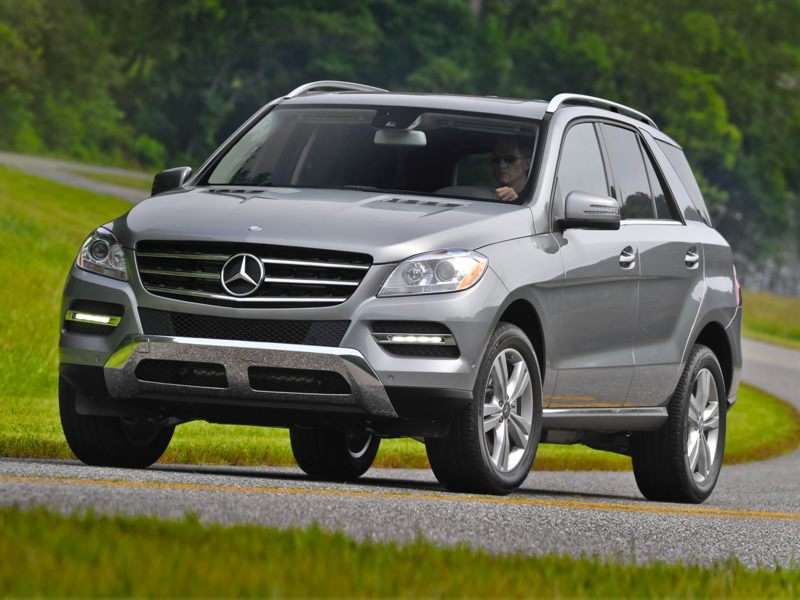 Mercedes-Benz' portfolio of SUVs has developed some nice momentum since the current generation has hit the market, and the team's hot streak continues with the news that the 2013 Mercedes-Benz M-Class has been named the Overall Winner in this year's AutoPacific Ideal Vehicle Awards (IVAs).
The IVAs put a different spin on the concept of customer satisfaction by focusing on what changes owners would make to their new vehicles after the first 90 days of ownership. Then, those entries that would require the least amount of change to satisfy their owners win the IVA trophies. This year's IVAs were based on survey responses from more than 52,000 drivers, who evaluated their vehicles across 15 different aspects of the ownership experience, including exterior styling, cabin space, technology offerings, power and acceleration, and more.
This year's IVA recipients included:
2013 Overall Winner—Mercedes-Benz M-Class
Premium Brand (2013 Model Year)—Porsche
Popular Brand (2013 Model Year)—Ram
Luxury Car—Hyundai Equus
Aspirational Luxury Car—Audi A5
Large Car—Ford Taurus
Luxury Mid-Size Car—Lexus ES
Mid-Size Car—Nissan Altima
Premium Compact Car—MINI Cooper Hardtop (for the second straight year)
Compact Car—Volkswagen Beetle
Economy Car—Honda Fit (for the fifth year in a row)
Sports Car—Porsche 911 (marking the seventh consecutive year Porsche has won the category)
Sporty Car—Chevrolet Camaro
Hybrid/EV Car—Toyota Avalon Hybrid
Light Duty Pickup—Ford F-150 (for the sixth straight year)
Heavy Duty Pickup—Chevrolet Silverado
Luxury/Large SUV—GMC Yukon
Mid-Size SUV—Jeep Grand Cherokee (for the third consecutive year)
Luxury Crossover SUV—Mercedes-Benz M-Class
Large Crossover SUV—Ford Flex (for the fourth year in a row)
Premium Mid-Size Crossover SUV—Chevrolet Equinox
Mid-Size Crossover SUV—Ford Escape
Compact Crossover SUV—Subaru XV Crosstrek
Minivan—Chrysler Town & Country
Hybrid/EV Truck—Lexus RX 450h