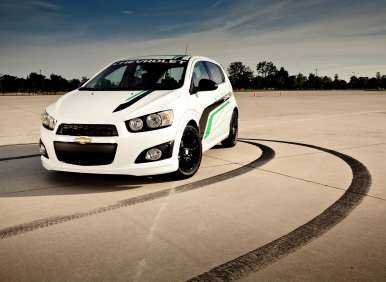 According to a February study by Interest.com, which looked at the top 25 metro areas in the United States, the average family in just one of them—Washington, D.C.—can afford the monthly payments for the average price of a new vehicle.  But recently making that news a little easier to swallow was Readers Digest, thanks to the publication's 2013 list of "The Best Car Deals for under $15,000."
"Thanks to innovative design and technological advances, it's easy to find a sleek, speedy ride that fits your personality and practical needs—for a steal," according to Readers Digest editors, who selected choices in five different categories:
For Real Bargain Hunters—With a price of admission of $13,200, the 2013 Ford Fiesta S Sedan comes right out of the box with air conditioning, rear-seat heat ducts, a four-speaker AM/FM stereo, and a peppy 120-hp engine that delivers EPA grades of up to 29 mpg city/39 mpg highway/33 mpg combined.
For High-Tech Drivers—The profile of the 2013 Kia Soul isn't quite as high as it used to be—nor are its EPA ratings—but its $14,000 MSRP does include Bluetooth technology for both hands-free calling and music streaming, and now adds more hardware to its trophy case.
For Sports Car Fans—The short story from Reader's Digest: "The [2013 Chevy] Sonic's motorcycle-inspired gauge cluster qualified—alongside Ferrari's—for Car and Driver's Ten Best Design Details of 2012, and this compact car continues to impress speed demons in 2013." The Sonic's starting price is $14,185.
For a Spacious Trunk—Oddly enough, the winner here lacks a trunk. But what the 2013 Honda Fit does have is a sticker price of $14,425 and a "Magic Seat" cabin that allows for four different seating/cargo configurations that deliver up to 57.3 cubic feet of cargo space.
For Room with a View—Frankly, this is where Autobytel's expertise as "Your Lifetime Automotive Advisor" comes into play: Although the 2013 Nissan Cube got the nod here, the fact of the matter is that the asymmetrically windowed vehicle actually starts at $16,760—although given its tiny sales numbers, relatively large deals are likely to be available.