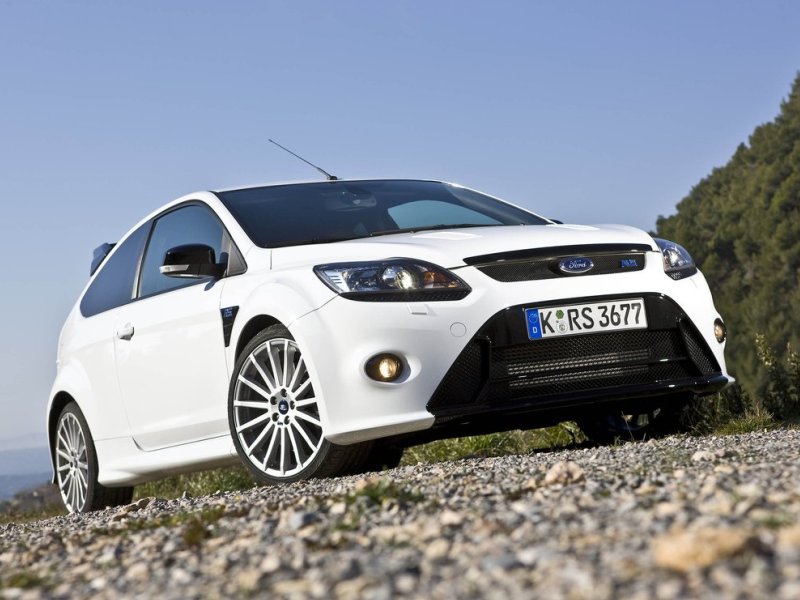 2009 ford focus rs
After a five-year hiatus, one of the hottest names in European hot-hatch history—the Ford Focus RS—is headed back into production. And this time around, for the first time ever, it's headed for both U.S. and other international markets, too. Even better: The next-gen Ford Focus RS will be one of 12 hi-po entries launched from the new Ford Performance team over the next five years or so. 
The recent news showcases some important next steps for the ongoing "One Ford" program to better unify the automaker's global operations, while also reinforcing its dedication to using motorsports as a testing ground for future products.
As explained by Raj Nair, Ford group vice president, Global Product Development: "Ford remains committed to innovation through performance. Our new global Ford Performance team ties together racing, performance vehicles and parts. It will allow us to more quickly introduce products and accessories that meet the needs of customers around the world on-road and on the track."
Heading up the team will be a new director of Global Ford Performance, Dave Pericak, who certainly knows a thing or two about Ford performance from his role as the chief engineer behind the 2015 Mustang.
Nair was a bit less forthcoming when it came to details about the new Ford Focus RS, however. But he did emphasize that it would be a "no-compromises driver's car" while also indicating that the current fast Focus—the ST—would remain in the lineup. In other words, the next RS should show a significant performance upgrade over the ST's 252 hp and 270 lb.-ft. of torque; all-wheel drive would seem like a must-have as well.
Beyond that, though, Nair was only willing to report that there will be "more news about the RS in upcoming weeks." Which likely means in time for the 2015 North American International Auto Show in Detroit, scheduled to open in January of next year.
Finally, along with the Ford Focus RS and ST, the automaker further confirmed that future Ford Performance vehicles would definitely include a Fiesta ST and Ford F-150 Raptor, with the recently introduced 2015 Ford Mustang Shelby GT350 also coming under the group's umbrella.
Stay tuned!