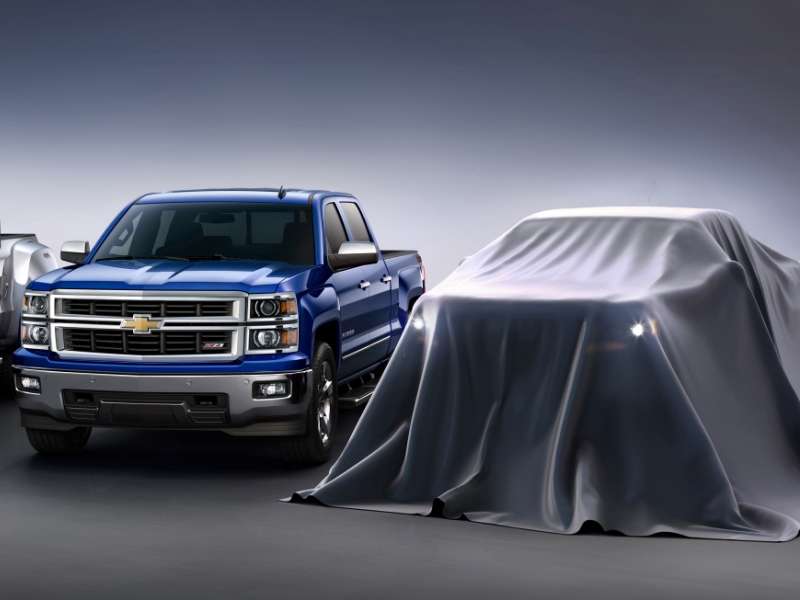 Set to launch as the country's first all-new small pickup in nearly a decade, the next-generation Chevy Colorado is scheduled to make its public debut on Nov. 20, 2013, at the Los Angeles International Auto Show. Of course, GM is keeping the Colorado under wraps until then, but the Bowtie Brand boasts that the redesigned Chevy Colorado was "engineered to be the most capable, most versatile and technologically advanced midsized truck in the market."
Now, that may seem like fairly low-hanging fruit when you look at the Chevy Colorado's primary competition, which, as mentioned, is getting a bit ripe. But truck fans have to hope that Chevrolet will go all in by bringing its full portfolio of advanced technologies to the Chevy Colorado—and perhaps a diesel engine, too—and that could help reignite a segment that has seen brisk business at times this year. Last month, for example, both the Nissan Frontier and Honda Ridgeline outperformed the industry's growth rate, with the former moving 5,242 units for a 71.8 percent jump and the latter lifting volume by 24.4 percent, on 1,239 sales.
And while the segment's volume leader, the Toyota Tacoma, only eked out a 1.3 percent gain in October, that performance was based on 12,351 deliveries—an October sales total more than 4,000 units higher than that of the top-selling Toyota Prius model from last month. The Tacoma also has rung up more than 132,000 year-to-date deliveries, making it No. 26 on the industry's overall sales leaderboard (according to GoodCarBadCar.net); that's a higher ranking than for the Jeep Wrangler, Honda Pilot, Ford Edge and Chevy Sonic, among others.
As for that new Chevy Colorado, folks can get their first peek at the truck by tuning into the Colorado Reveal Live Stream at http://youtu.be/-XkUGs-OEE4, with the action expected to start a bit after 12:00 p.m. (ET) on November 20.