Soul Will Become Brand's First U.S. EV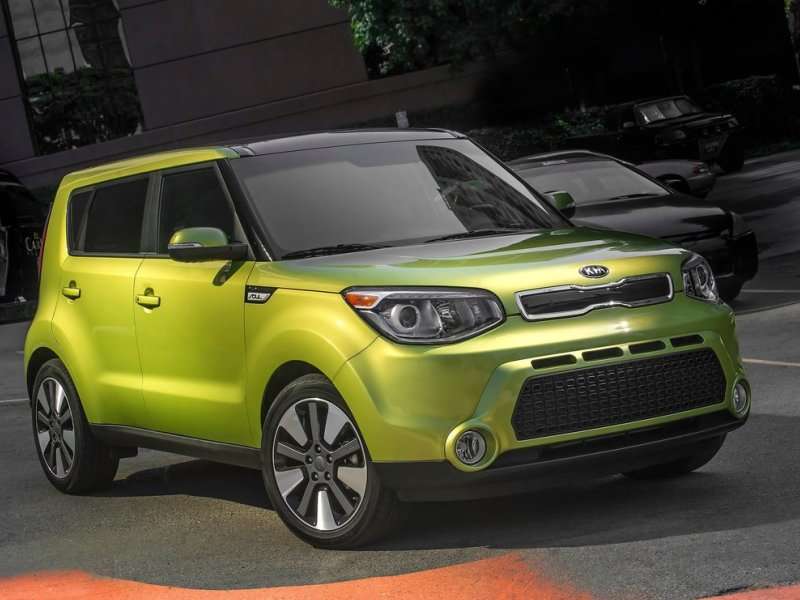 The first electric vehicle to reach this country from the South Korean brands will be the 2014 Kia Soul EV, slated to go on sale in the United States some time next year. Deciding to electrify the Soul was an easy choice, too, at least according to Orth Hedrick, executive director of product planning for Kia Motors America.
Explained Hedrick: "Eco-consciousness already comes standard on the all-new Soul with 85-percent of its materials able to be recycled at the end of its lifespan, and the Soul EV will further demonstrate Kia's engineering capabilities as well as our commitment to producing vehicles with reduced environmental footprints. The Soul has always been a terrific choice for drivers in urban environments, and the all-new version's blend of technology, refinement, style, improved dynamics and value has allowed us to create a car that is as efficient as it is fun to drive."
The 2014 Kia Soul EV will be introduced during the upcoming auto-show season, and details about pricing, range, charging times, etc., will be provided closer to the car's actual launch date. At this stage in the game, Kia only is saying that the vehicle "will combine the Soul's funky and iconic design with new styling cues aimed at improving aerodynamics and distinguishing it from non-EV Souls," while being "powered exclusively by a battery for gas-free driving and zero emissions."
Yet perhaps we can get an idea of what to expect in the 2014 Kia Soul EV by looking at the Kia Ray EV … .
Shining a Ray of Light on the 2014 Kia Soul EV
Now, as mentioned, the 2014 Kia Soul will be the brand's first EV for the U.S. market, but it's not Kia's first production EV. That would be the Kia Ray, an all-electric city-sized car that is only on the road in South Korea. However, by comparing it to the similarly sized Chevy Spark EV, we can get an (admittedly rough) idea of the state of Kia's EV technology
Thus, we discover the Ray is about five inches shorter in length than the Spark, as well as 355 lbs. lighter, and its powertrain makes about 67 hp and 123 lb.-ft. of torque; the Chevy has outputs of 140 hp and 400 lb.-ft of torque, and the difference shows up in the cars' acceleration times. The Spark sprints from 0-60 mph in fewer than 8 seconds, but the Ray takes 15.9 to get up to a metrically appropriate 62 mph (100 kph). Of course, most EV customers are more interested in range than racing, and here the Ray has an 86-mile measure that is 4 miles beyond the EPA mark of the Spark.
It's even harder to compare charging times, since I'm not that familiar with South Korea's energy grid, but Kia says the Ray can be "slow" charged in 6 hours and "fast" charged in 25 minutes. As for the Bowtie Brand's entry, it can be charged in "less than 7 hours" with a 240-volt setup or receive an 80 percent charge in 20 minutes with an SAE Combo DC Fast Charge.
It's true that none of this necessarily means anything for the 2014 Kia Soul EV, but here's to hoping that when the brand designed the car for U.S. customers it remembered to bake in U.S.-style driving performance as well.