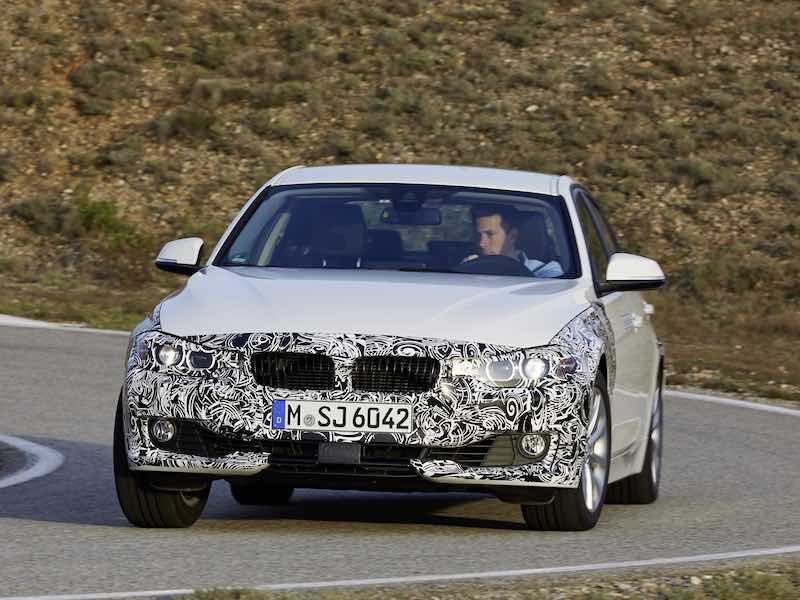 bmw 3 series plug in hybrid concept ・ Photo by BMW Media
BMW is following up its innovative i models (the i3 and the i8) with plug-in hybrid versions of its core models. The first of these will be presented in Miramas, France, where BMW will present a prototype BMW 3 Series plug-in hybrid, as well as a new generation of hybrid vehicle concepts incorporating technologies that are already used in BMW's i models.
The plug-in hybrids shown in Miramas are equipped with an electric motor powered by an externally rechargeable high voltage battery, as well as a highly efficient internal combustion engine. The electric motor and power electronics are based on the eDrive technology used in the i3 and i8 models. The BMW 3 Series plug-in hybrid's lithium-ion battery (including the battery management system and high efficiency direct cooling system) are also based on BMW i experience and know-how. For the internal combustion engine, the prototype uses a four-cylinder gasoline engine based on the TwinPower Turbo four-cylinder. Short trips can be completed using only battery power, while on longer journeys the vehicle operates in combined mode, where both systems work together.
BMW has developed the plug-in hybrid technology to be flexible so that it can be easily integrated into a wide variety of vehicle concepts, making it possible to deploy the technology rapidly across the BMW model range. Production will be organized around an intelligent eDrive component-sharing system, meaning that one production line can build the high voltage battery modules for not just current vehicles like the i8, but also for future vehicles like the X5 eDrive, and that the production line for complete battery packs can build packs for a number of different current and future models.
In the future, BMW's hybrids will be even more refined, with the goal to maximize the amount of time spent in electric mode. Future hybrids will be "highly electrified," which means that they will include much more powerful motors and batteries with twice the capacity of the ones found in current vehicles. The drive systems in these hybrids will have combined outputs over 500 kW (670 horsepower), with battery packs of up to 20 kilowatt hours, giving an all-electric driving range of 62 miles.
Expect to see the BMW 3 Series plug-in hybrid sometime in 2015 or 2016, as a 2016 or 2017 model. If you can't wait until then, but still want a hybrid from the Bavarian automaker (and can live without the plug-in portion of the equation), the BMW ActiveHybrid 3, ActiveHybrid 5, and ActiveHybrid 7 are your current options.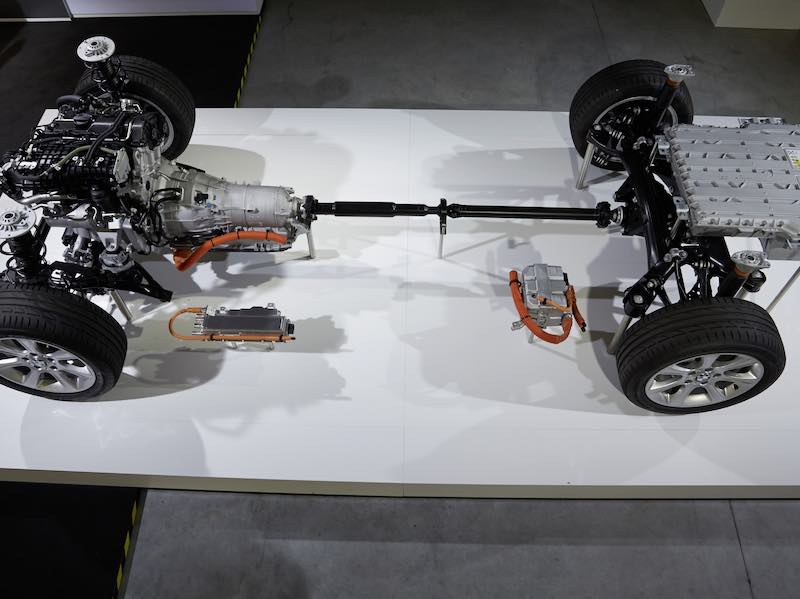 Photo by BMW Media