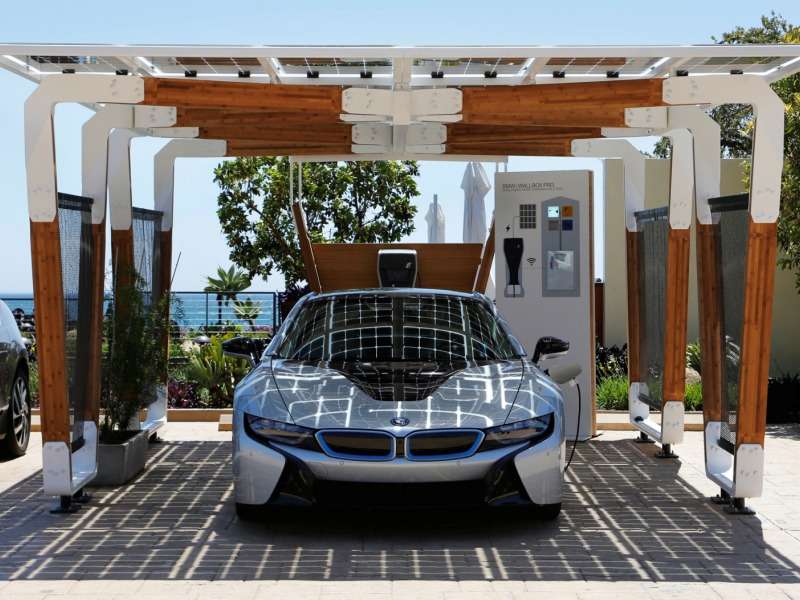 BMW has started pushing all-electric vehicles like their i3 and plug-in hybrids like their i8, and they know that people will obviously need to charge these vehicles. Enter the solar carport concept developed by BMW Group DesignworksUSA that allows consumers to recharge their cars self-sufficiently using green CO2 free power, independent of electricity prices.
The carport's design, colors, and materials are inspired by the BMW i models. The carport uses carbon elements on the side and sustainable bamboo for struts, both of which complement and reflect the characteristic looks of the i series of cars. The solar panels are high grade glass-on-glass modules. They are translucent, durable (the panels used in Europe, for example, offer a 30 year guarantee), and provide a high energy yield.
The solar carport works with the BMW i Wallbox Pro to charge the car. The Wallbox will also indicate how much solar energy has gone into the car, and provide an analysis of recent charging processes. This allows you to see how much energy is being pulled from the solar panels, and how much is coming from the grid. When the car is fully charged, the excess power can be put to domestic use.
"With the solar carport concept we opted for a holistic approach: not only is the vehicle itself sustainable, but so is its energy supply," explained Tom Allemeier, designer of the carport. "This is therefore an entirely new generation of carports that allows energy to be produced in a simple and transparent way. It renders the overarching theme of lightweight design both visible and palpable."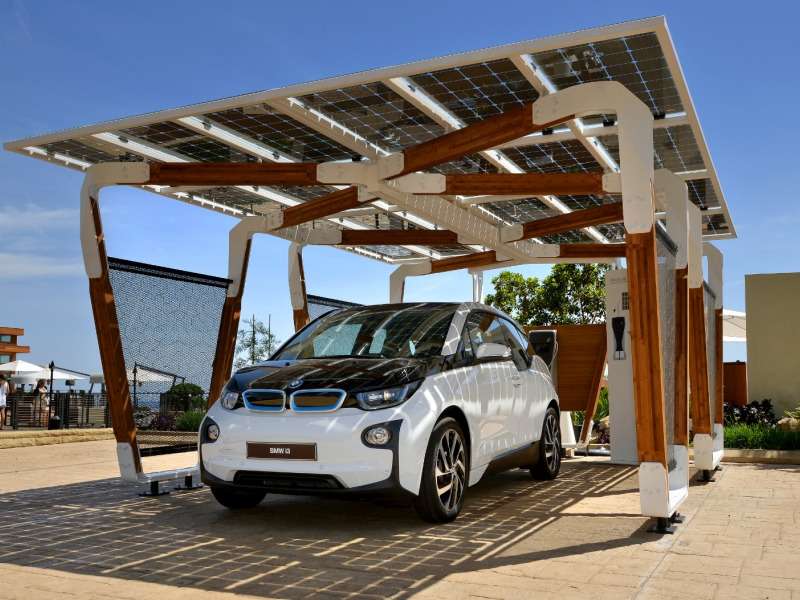 Photo by Ford Media