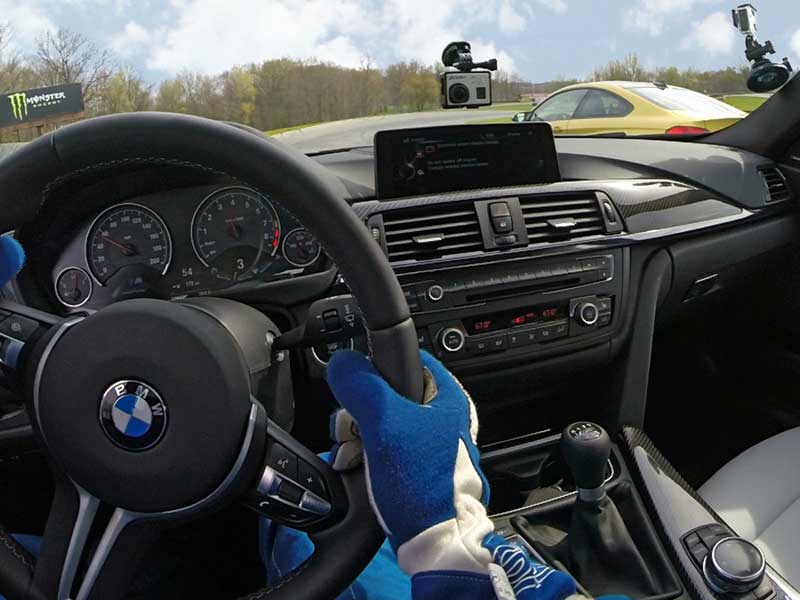 bmw mini gopro app
BMW recently announced that cars with either BMW Apps or the MINI Connected option are the first to be able to control GoPro cameras through their on board infotainment system. The integration should work with model year 2012 and newer vehicles and a Wi-Fi equipped GoPro camera, allowing drivers to control a GoPro camera using the iDrive controller and a high resolution screen.
The integration is designed to reduce driver distraction and also enhance the capabilities of both the Ultimate Drive Machine and the GoPro camera. Users can select between six preset camera modes: Leisure Drive Facing Out, Night Driving, Sport Drive Facing Out, Drive Camera Facing In, Winding Road Time-lapse, and Straight Road Time-lapse. Using the car's infotainment unit and screen the driver can aim the camera, start and stop recording, or enter the camera into SLEEP mode to prolong its battery life. The driver can also obtain vital information from the camera, including elapsed recording time, battery life, and Wi-Fi signal strength.
To use the system, you first need the aforementioned BMW or MINI vehicle with the BMW Apps or MINI Connected option, a Wi-Fi equipped GoPro camera (a HERO3+ or later), and an iPhone 4 or later. The camera communicates with the GoPro App on the iPhone, which must be connected to the car via the iPhone USB cable or BMW Accessory snap-in adapter. You can then access the GoPro application using the BMW ConnectedDrive or MINI Connected system. Menu options appear to the left of the screen, while the camera's actual view is displayed when the vehicle is stationary.
According to Adam Silver, GoPro Director of Strategic Product Opportunities, "The GoPro and BMW collaboration sets a new standard in the category and is an important first step in a partnership designed to deliver next-level integration between camera and car."
To get the latest version of the GoPro App, visit the iTunes store (https://itunes.apple.com/us/app/gopro-app/id561350520).