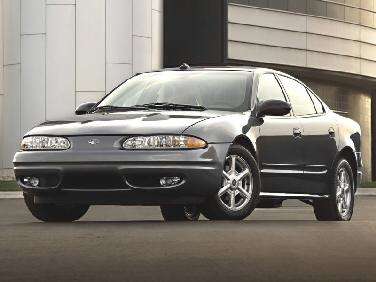 A second hand car is also considered a pre-owned vehicle, certified pre-owned or used car.  It has many names; however, the overall meaning remains the same.  Second hand cars are cars that have been owned by a prior owner or owners. 
If you are thinking about buying a second hand car it is probably due to the value you get with a used car over the expense of buying a new car. A used car that is only a year or so old is going to have lower miles and less usage but still have up-to-date safety features just as a new car, but the price is going to be considerable lower, saving you thousands of dollars over the life of the loan.  People are getting smarter with their money and there are a lot of benefits to buying second hand cars versus buying brand new.
When searching for second hand cars, the best approach is to be cautious about what you buy; there are many things to consider.  Explore thoroughly everything you can about that vehicle before you make your decision.  Some consumers might enjoy working on cars as a hobby and wouldn't think twice about something that "needs a little work", but this may not be in your skill set or timeframe.  Either way, you do not want to end up with something that is not worth the price you paid for it.       
Second Hand Cars: Know What You Are Getting Into
Find out as much information as possible.  Ask questions and do research of your own.  Ask if it has been in any accidents, what repairs have been done on the car, and what mechanical problems might the car have.  Of course, there is no way to make sure you are getting all the correct information, nevertheless you should check all available tools and resources available online about second hand cars. 
Second Hand Cars: Vehicle History Report
You can receive a Vehicle History Report using the Vehicle Identification number also known as a VIN or the vehicles Serial Identification number.  When deciding to purchase a second hand car it might be in your best interest, especially depending on the age of the car, to get a Vehicle History Report done.  You can do this online at most websites once you pick out your vehicle. The report will include things like previous accident information, previous odometer fraud, lemon reports, and salvage history to name a few.  One thing to keep in mind is that these reports are intended to provide things that are public record.  If it has not been recorded it may not be on the report.  There is minimal fee. However, this may be a small price to pay for clear conscience.
Second Hand Cars: Kelly Blue Book
KBB has a tool available on AUtobytel that can provide information about second hand cars and new cars.  It provides a trade-in value, which is the amount you might get from a dealer, a private party value, and/or a suggested retail value which is the dealer's price.  Compare this to other used cars you are looking into to inform your decision.
Second Hand Cars: Auto Loans
The process of getting a loan for a second hand car is fairly easy but there are a few things to keep in mind when you are ready to make your purchase.  Banks won't always lend for second hand cars older than ten years and, in some cases, even 5 years old.  You might consider getting a personal loan, however the interest rate will be higher and the length of the loan will be shorter.  Check with your local banks and online resources. Have an idea of what your credit is before looking for a loan.  If you're credit score is low you can be charged a higher interest rate, which could end up costing you hundreds if not thousands in interest over the life of the loan.  Furthermore, the insurance you purchase for the vehicle may be more expensive as a result of your poor credit. That's right! Most people are unaware that many insurers factor in credit ratings for calculating insurance premiums.
Second Hand Cars: Conclusion
Be cautious where you buy and look for second hand cars.  Try avoiding cars that may have too many miles.  Look for oddities on the car that appear it may have been in accidents that could cause future problems.  Get informed as much as possible on the car you have chosen and don't let anyone talk you into something without doing your own research.   Have a trusted mechanic do a thorough check on the vehicle if possible and most of all trust your instincts.