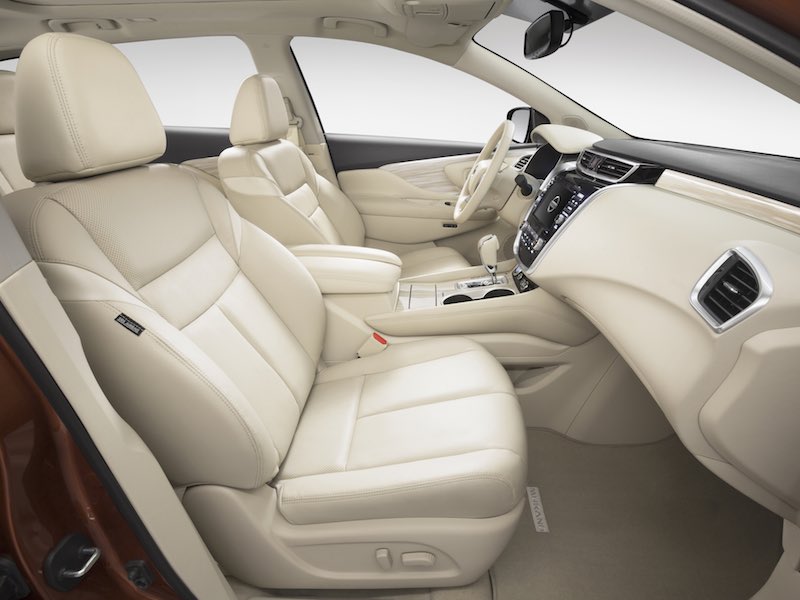 Nissan's Zero Gravity seats are designed to maximize comfort while reducing fatigue. In space, where there is no gravity, the human body takes on a relaxed posture that is both comfortable and minimizes stress on the body. Nissan took the idea and designed a front seat to recreate this neutral posture position. They are keen to point out that while the Zero Gravity seats were not designed by NASA, they were inspired by NASA and zero gravity space travel.
Developed along with Yamazaki Laboratory at Keio University, the Zero Gravity seats were designed using a seat simulator and a musculo-skeletal model. Nissan now knows the bearing capacity for every part of the body, as well as the seating surface shape that reduces load on the muscular and spinal areas to a minimum. The specially articulated seats offer continuous support from the hips and pelvis to the chest and back, and seat cushions that flex in response to the body's unique pressure points. The result is a comfortable seat that helps to reduce fatigue, whether on a long distance road trip or a short jaunt across town.
The Zero Gravity seats are currently available in several of Nissan's models, including the Altima and the Rogue.