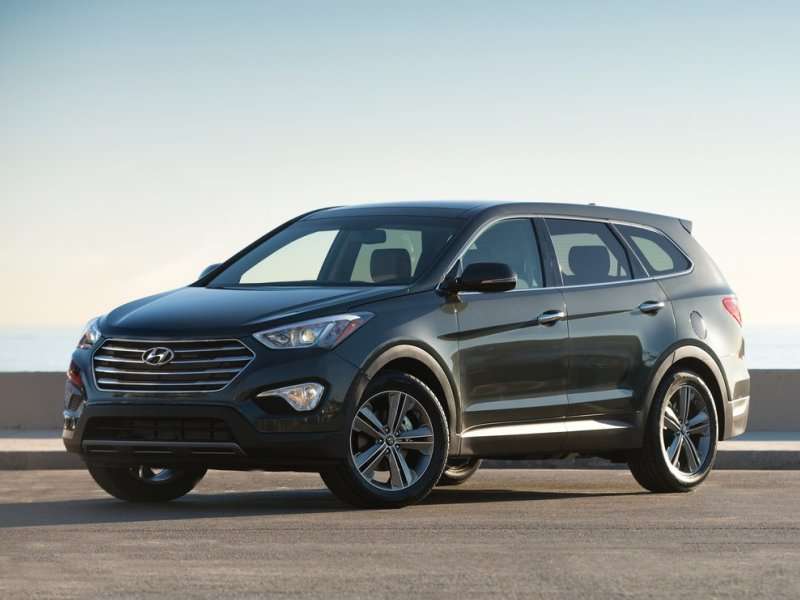 2013 Hyundai Santa Fe ・ Photo by Hyundai
Hyundai recently announced that they have come to an agreement with the Environmental Protection Agency (EPA) and the California Air Resources Board (CARB) regarding the restatement of their fuel economy ratings in 2012. Approximately one quarter of Hyundai's model year 2011 to 2013 vehicles had their combined city/highway fuel economy ratings reduced, most by 1 or 2 miles per gallon (mpg), but some by more.
The agreement calls for Hyundai to pay a $56.8 million civil penalty, and also forgo the use of around 2.7 million greenhouse gas (GHG) emission credits, which represents the difference between the original and revised fuel economy ratings. (Hyundai continues to hold a surplus of approximately 20 million GHG emission credits.) The manufacturer will also have to continue to implement a series of measures, including the formation of an independent certification test group that will supervise their fuel economy testing, training, data management, and reporting. Hyundai has already compensated owners for the extra fuel they will use, plus a 15 percent premium for their inconvenience. (For more information about the reimbursements, you can refer to our previous story.
Hyundai believes that its fuel economy testing procedures are consistent with government regulations and guidance, within the broad latitude in determining test conditions. Other than an error in data processing related to the way Hyundai calculated resistance (or "road load") in coastdown testing, it was their interpretation within this broad latitude that caused the need to restate the fuel economy ratings. The EPA is currently working to develop new guidance for the industry in order to prevent this type of problem in the future and to improve the precision, accuracy, and repeatability of the tests.
For more information regarding the revised fuel economy numbers (and by how much they changed), visit the EPA's information page.